Atelier Bordelle has become one of the leaders in the world of premium lingerie, and it's no wonder. Signature SM-styled designs are easily recognizable, yet unique and fresh-looking from one collection to another. I wanted to own something from the brand for quite long but unfortunately my measurements are outside the standard brand's sizing. January sale of Pleasurements boutique seduced me though to try one of the most adjustable pieces, and I ordered Allegra wrap bra.
Read also: Bordelle named #2 in Best lingerie brands 2019 according to lingerie bloggers.
Luckily for me, the bra fits me perfectly. The piece in overall gives a feeling of high quality, luxury even. All materials are nice to the touch, it's made with great craftsmanship and attention to detail. Bordelle often brands its signature elastics, and I'm not a fan of visible branding, but here it's almost not visible so I can forgive it for the sake of a great design in general.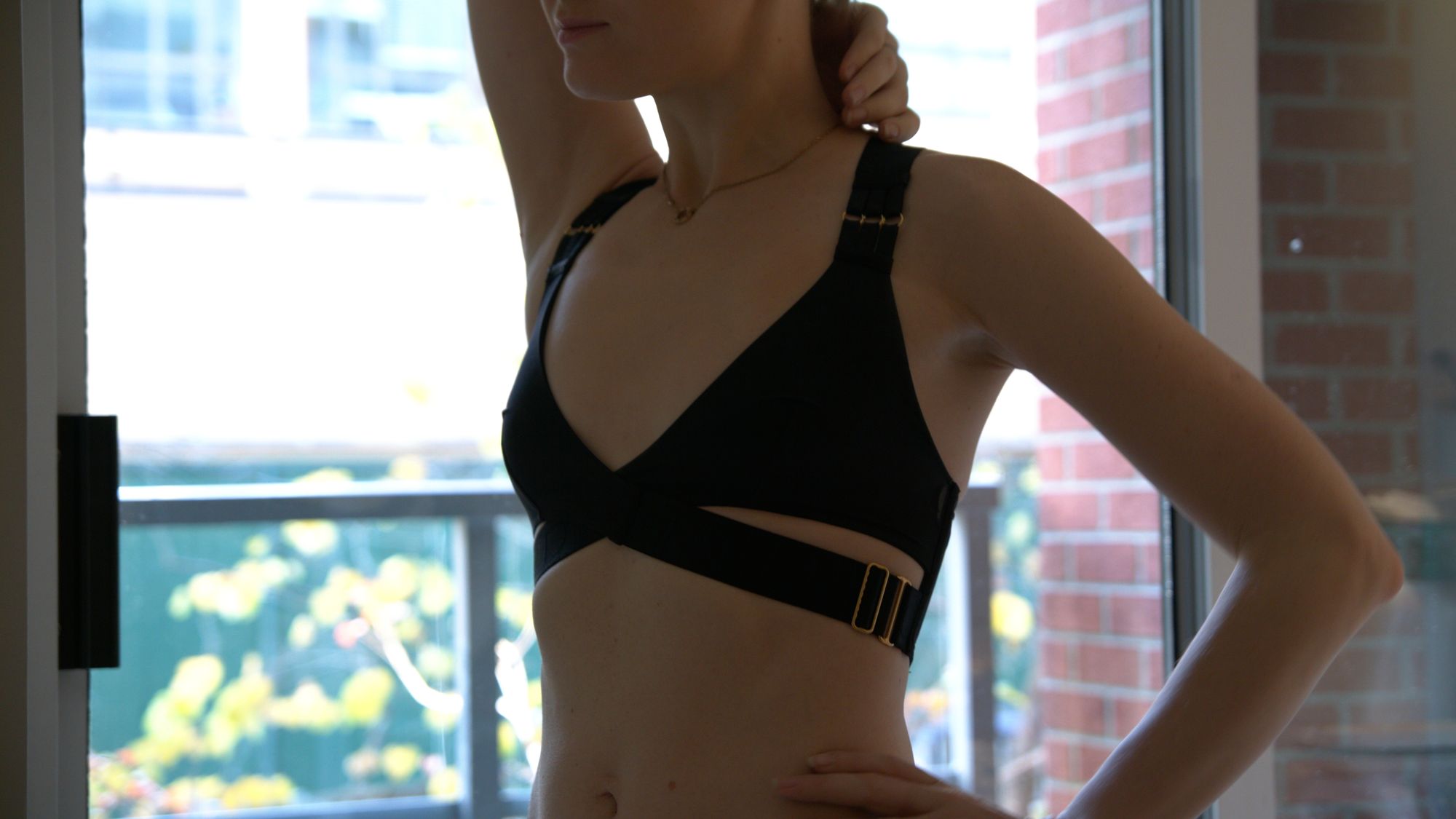 I especially enjoy a contrast of a quite reserved front and an intricate back. A side effect of the style is a light nudge to keep your posture. I find myself with a  straight back when wearing this piece which definitely adds to my self-confidence.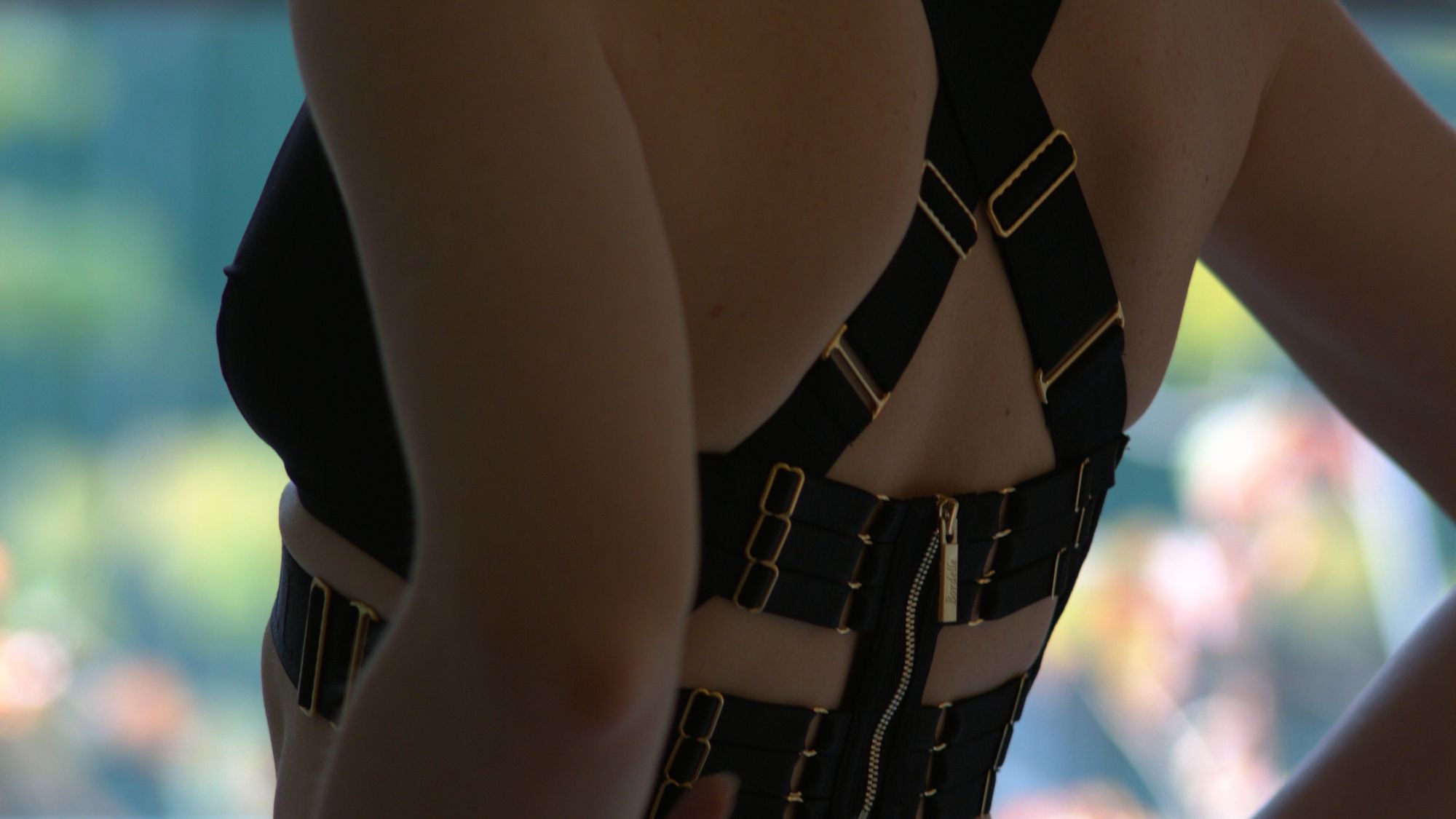 That being said, I can't omit the important detail of finding the fabric tearing at the seams in two spots after wearing it a few times only. It hasn't even been laundered yet. I love the bra so I used my long-forgotten sewing skills to mend the garment. I hope it will hold but I find myself not wearing it for now in fear of it to keep tearing.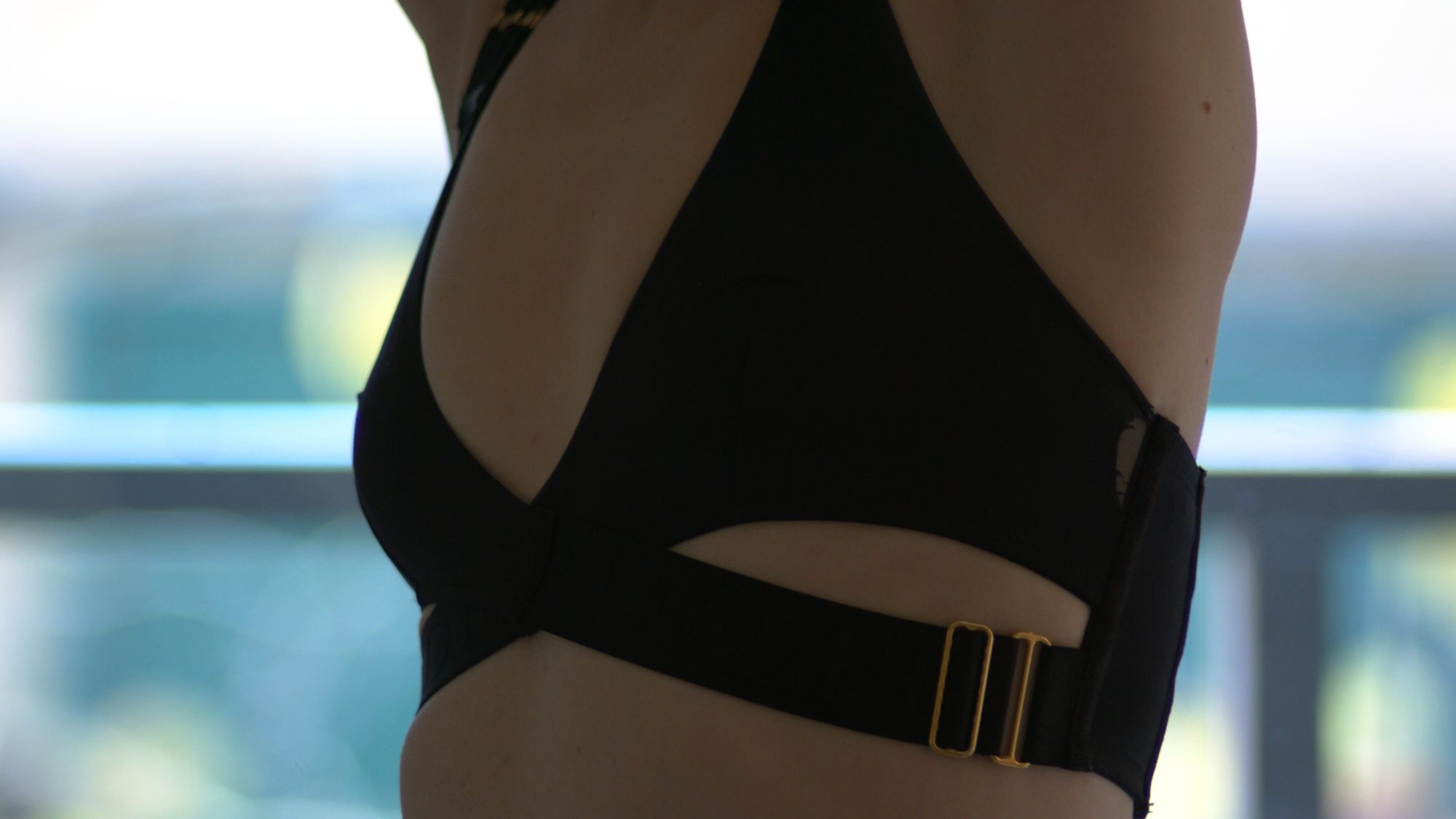 Overall impression
Beautiful piece combining intricate design and rare craftsmanship, and one of the best support experiences (both from the brand's and stockist's sides). The impression is unfortunately spoilt with tearing fabric but I do hope that it's some exceptional situation as other than that the bra looks and feels very high quality.
Look, Touch, and Comfort speak for themselves.
Quality - quality of fabric, fit and seams.
Support - how quick and helpful the support team was.
Experience - the overall experience of communicating with the brand (how user-friendly the website is, how easy it was to order, how quick and seamless shipping was, if applicable - how painless the return procedures were.)
Devil in details: purchase review.
The stretchy fabric of the bra is lined with soft mesh. No padding or wiring, though sides are reinforced with flexible wires to ensure the band not to fold or wrinkle. Signature elastics allow adjustments in the front under the cups and in the back both for the band width and straps length. All the seams are extremely neat and mostly hidden. The labels are sewn into the side seam but they are small and quite soft and don't bother me so far (usually I'm very sensitive about these.)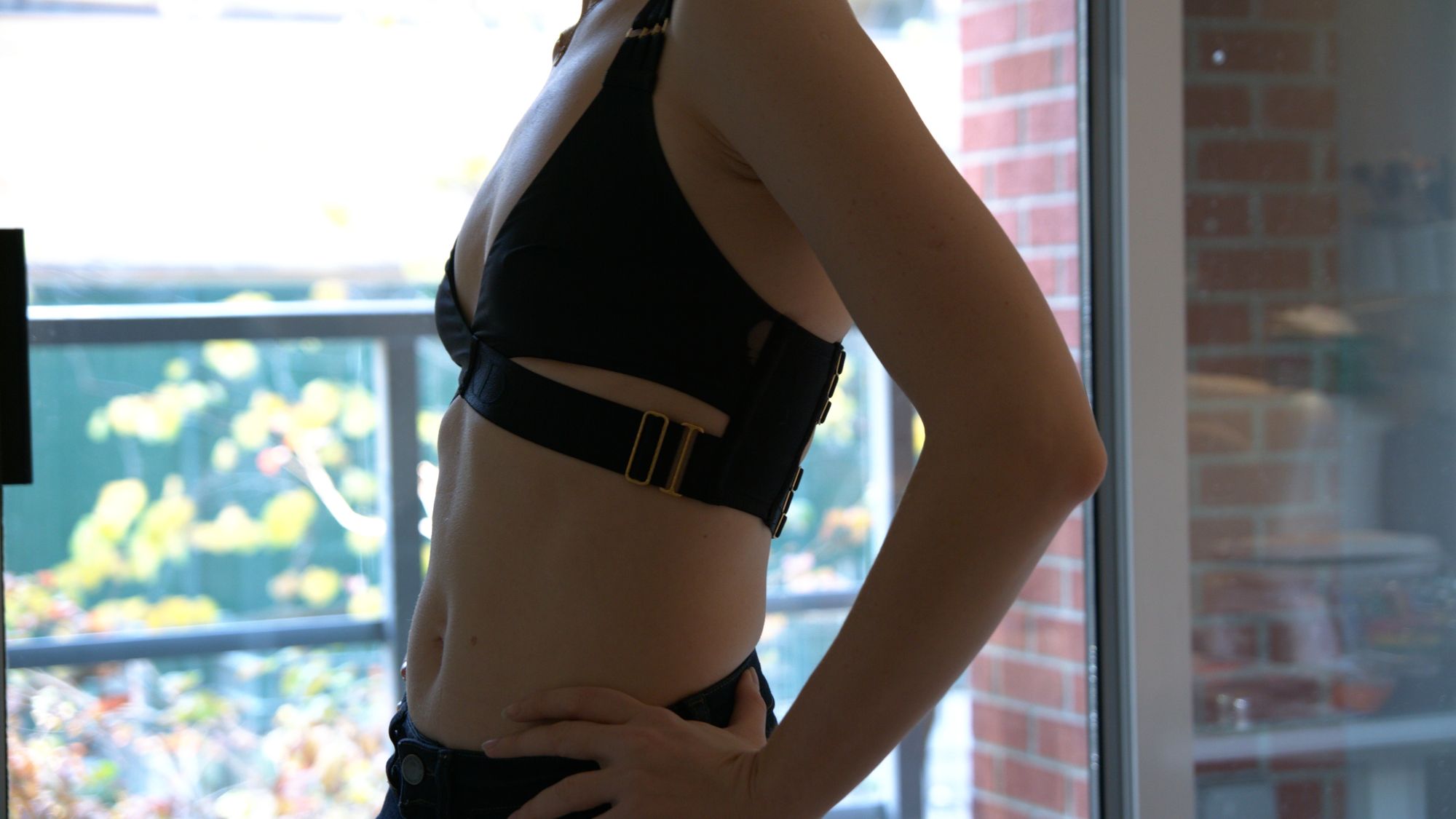 The zipper is on the back so it requires some flexibility of shoulder joints or somebody's help to open and close it.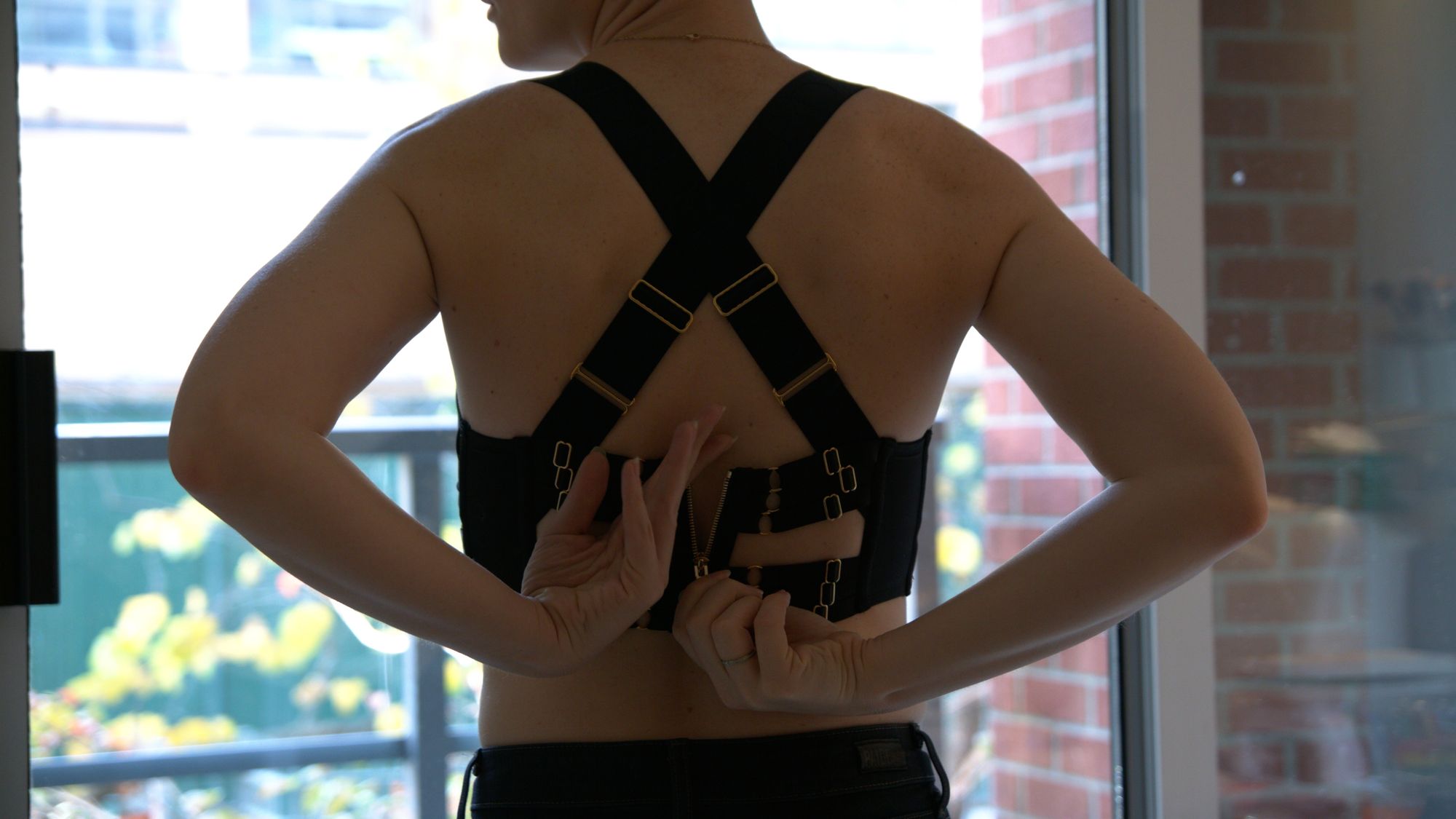 Order notes: fitting, customer support, shipping
My measurements translate into the brand's SS size, and Bordelle doesn't produce their mainline seasonal ranges in SS. Even mass production full prices are way too high for my budget so bespoke order is definitely off the table.
My measurements at the moment of purchase:
Bust - 80 cm / 32"
Band - 73 cm / 29"
Bra size - 32A

As seen from the table, my size is on the border between SS and S, but the cup size is even smaller than their usual for SS. I consulted with the Bordelle's support team, and they confirmed SS size for me and advised to go for the most adjustable styles only when ordering S.
Allegra is one of such styles, and the fit of the S size is great for me. I put the band's sliders in the loosest position, and strap length ones are quite loose too. It doesn't cut into the skin, doesn't leave marks, and is very comfortable to wear through the day.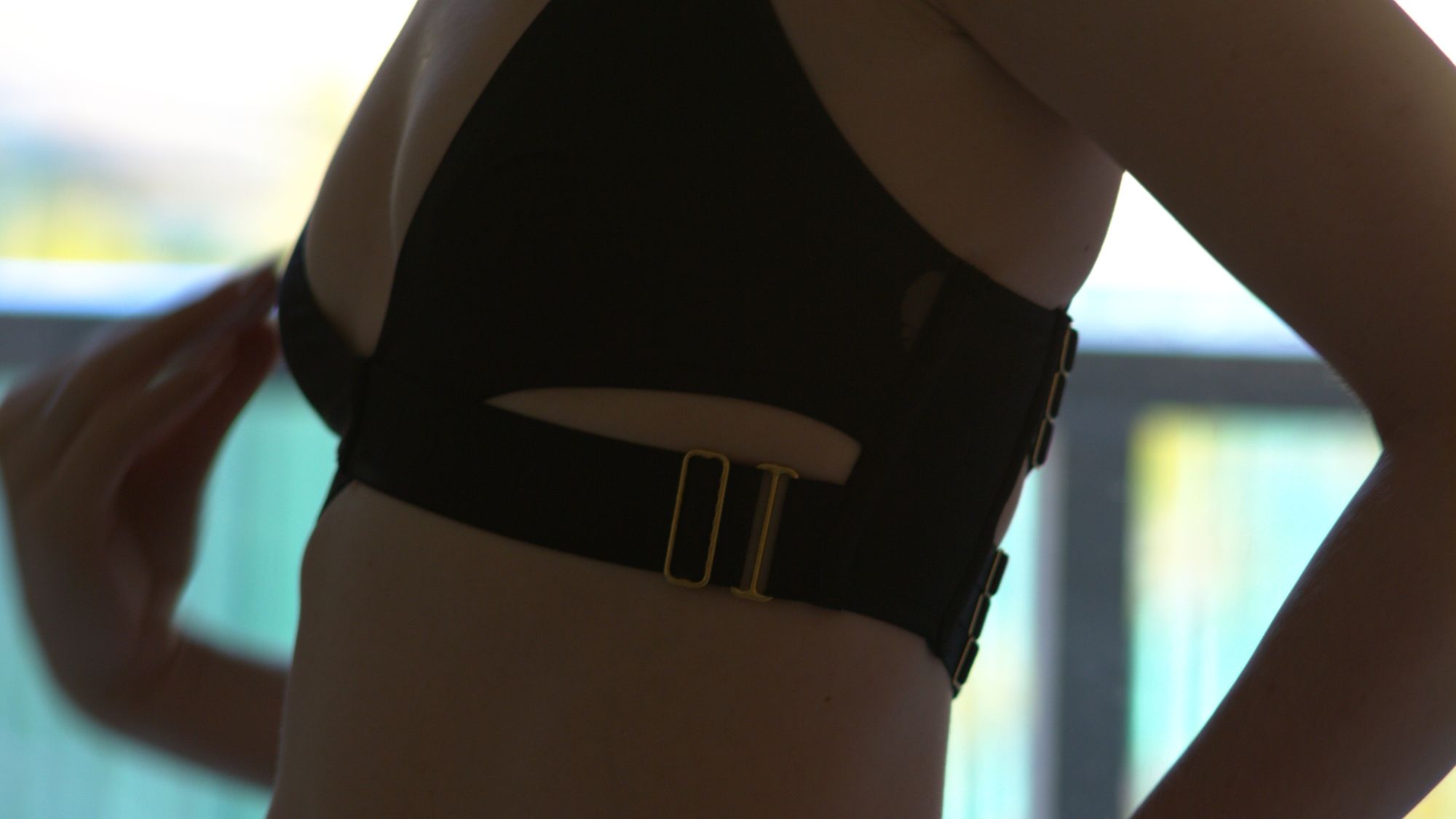 When ordering, I consulted with the both Bordelle's and Pleasurements' support teams. The atelier's representatives helped me with sizing questions, and their advice appeared to be very successful. The stockist's ones assisted me on shipping as I was travelling again and couldn't receipt any deliveries for a few weeks. The store's support team was very helpful and even sent me reminders on their own.
Read reviews by other bloggers and Instagram spots of the brand on the Bordelle page in my catalogue.
Photo: Vlad Sofronov