It's going to be two years soon since the pandemic started. First, we waited for it to blow over. We caved home in pyjamas making rounds to the fridge, waiting for the signal to be back to life. Well, it's time to come to terms with the new reality. I was going through my piles of loungewear, choosing the topic for the coming-back review, when I got the email from Posie. It all came together: I want my first after a hiatus review to be not about dull comfort but rather about beauty, metamorphosis, and a bit of magic. Who can tell this story better than butterflies?
Disclaimer: Lingerie for the review was provided by Posie lingerie. All thoughts and opinions are my own.
I'll try my best to tread carefully here. Unboxing dainty things for a change brought such a forgotten joy that I may sound a bit overly excited. Having nowhere to go out for so long, many of us stopped buying pretty clothes and opted out for knitwear and cotton rather than lace. I think it was also not just myself who gained a few extra quarantine pounds and was holding off lingerie shopping "until it's all over and I'm back to my old self." With this package, I opened up not only another addition to my extensive collection. I revisited a lost for a while understanding of self-love as an everyday necessity. We can't hold off loving ourselves until we're old, new, or any other kind of self. Do I sound too dark now?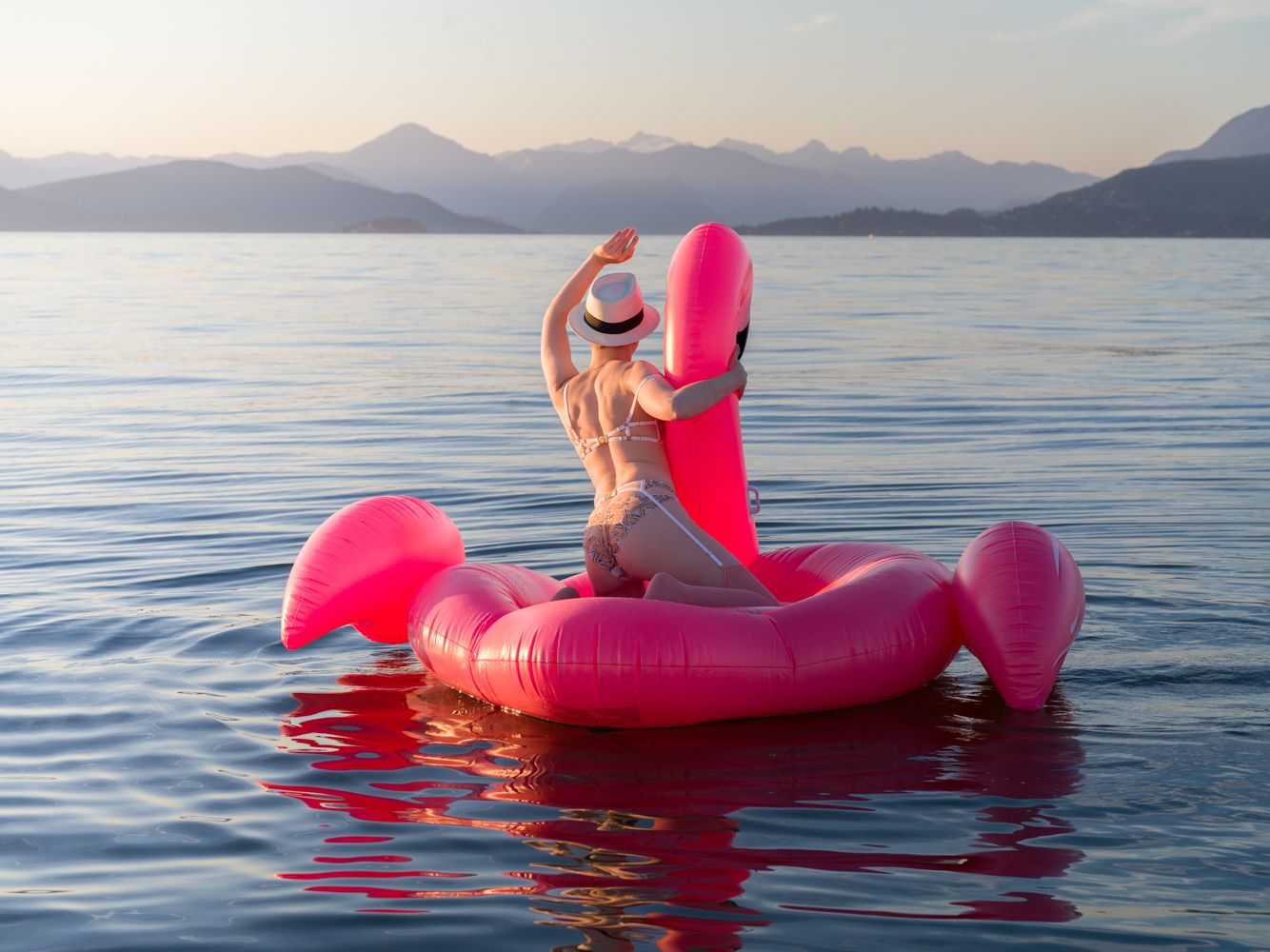 Well, nothing is dark when there are butterflies and a flamingo, so this was the most fun I've had at a photoshoot ever. I wear the Idaea soft cup bra, brazilian knickers, and a suspender belt styled with Shur Shur stockings.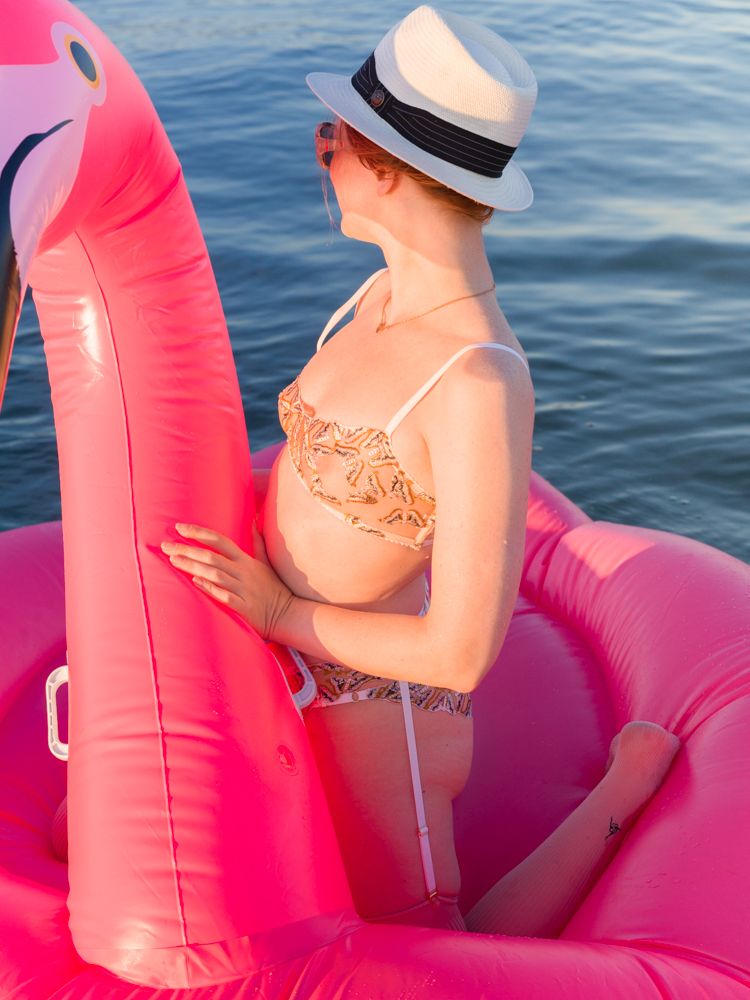 Now, don't get me wrong when I oppose pretty lingerie to familiar comfort. It's definitely not jersey sweatpants and a t-shirt, but it is very comfortable. I gave this set quite a wear test: I wore it long hours, slept through the night in knickers, did a few tricky yoga poses to check the suspender belt. It passed with flying colours: No chafing, no reddish dents, no stocking holders getting undone. So I guess pretty and comfy may come together.
Overall impression
Delicate lingerie with a unique vibe of fairytales, girlish light-headedness, and carefree fun. Beauty not at the expense of comfort.
Look, Touch, and Comfort speak for themselves.
Quality - the quality of fabric, fit and seams.
Support - how quick and helpful the support team was.
Experience - the overall experience of communicating with the brand. How user-friendly the website is, how easy it was to order, how quick and seamless shipping was, if applicable - how painless the return procedures were.
Devil in details: lingerie review.
The whole set looks and feels luxurious. I had a hard time assessing the quality, and, honestly, I am nitpicky, giving it less than a maximum. It's made from beautiful embroidered tulle and finished with the finest accessories. Elastics are plush from the inside, engraved hardware is high quality, and multiple adjustable straps allow for an excellent fit. Speaking about the fit, my personal favourite detail is the natural shape of the bra, softly accentuating a pointy form of the breasts.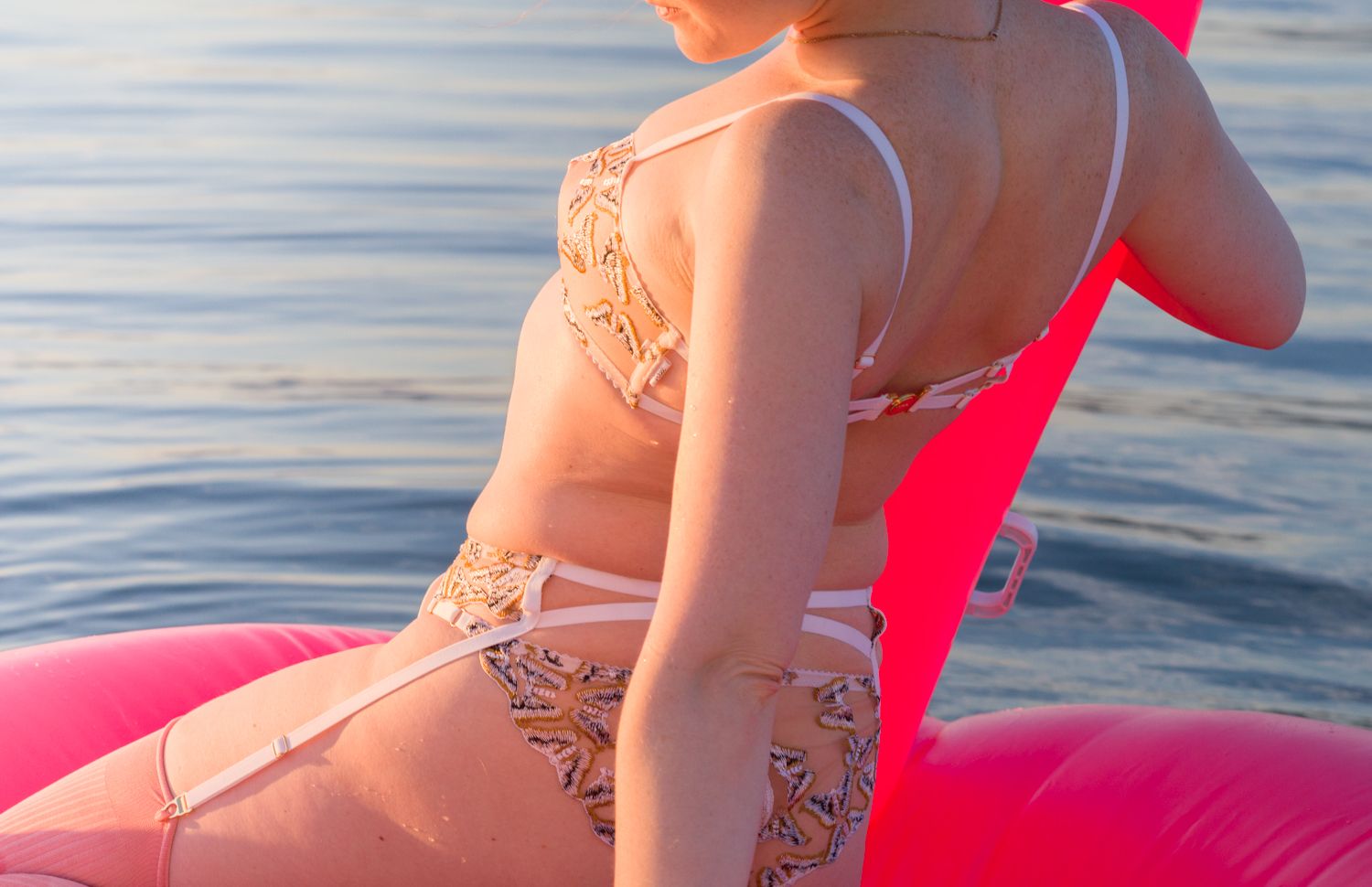 The only reason for taking one point off is the ends of seams and elastics unravelling a bit after a couple of wears. I was on the fence if it should be a reason enough to lower the score, so I checked my previous reviews of lingerie at a similar price point. The latest ones were Livy and Myla, with their impeccable hidden seams, so I decided to be a fair and ferocious judge today. Ask me tomorrow, I may change my mind.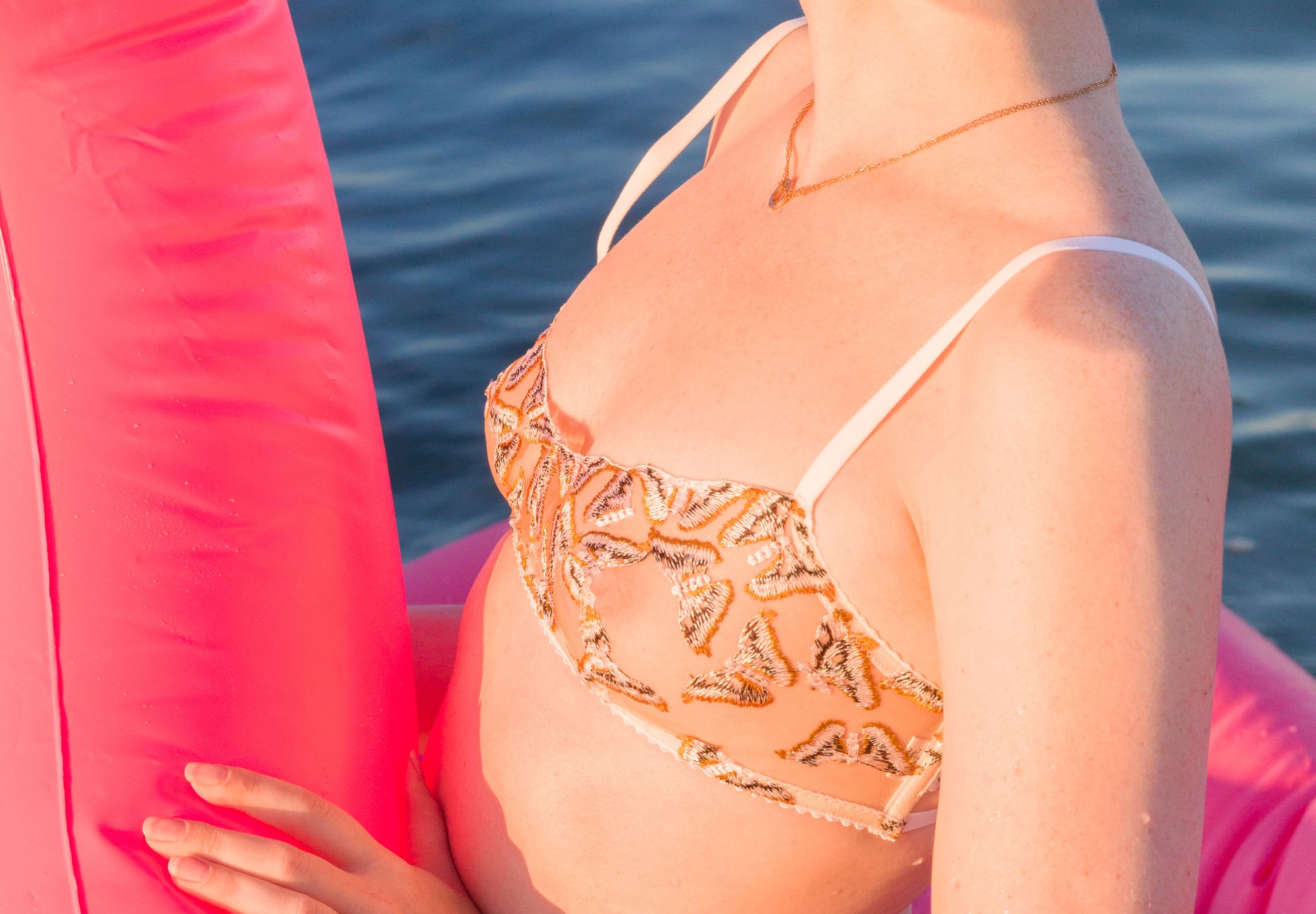 The embroidered tulle is polyamide, but the knickers' gusset is lined with organic cotton jersey, which I greatly appreciate. The lining is sewn in from both sides. The labels were sewn in with separate seams, but pretty thoroughly, I didn't risk taking them off the delicate fabric before the photoshoot. Afterwards, I managed to do it with no damage to lingerie, but it took me some time and was pretty scary.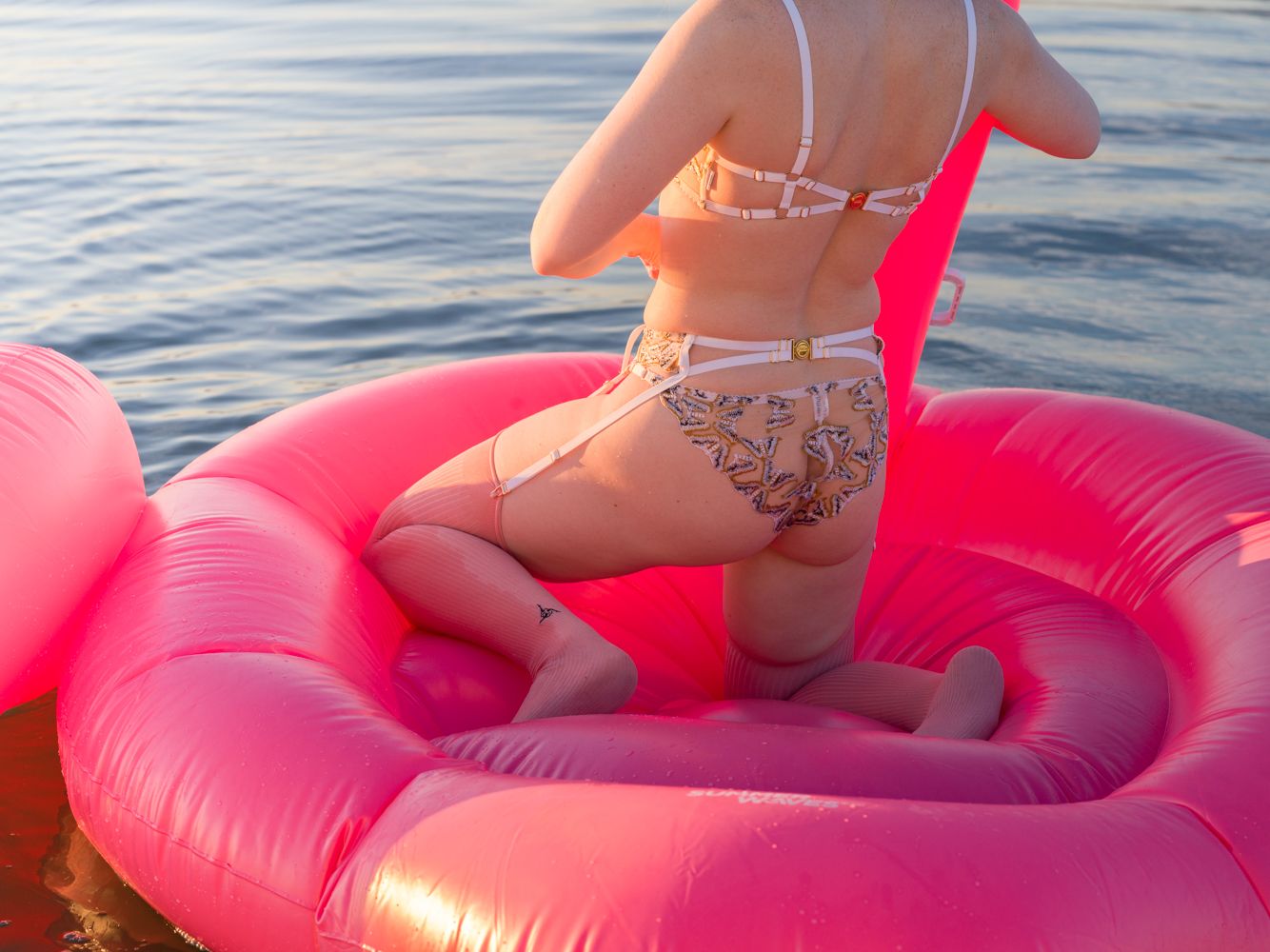 Order notes: fitting, customer support, shipping
I had a bit of a hiccup with finding the correct sizes. My 32A bras still fit me well, so I had it as guidance. According to the sizing chart on the website, it translates to the brand's size XXS.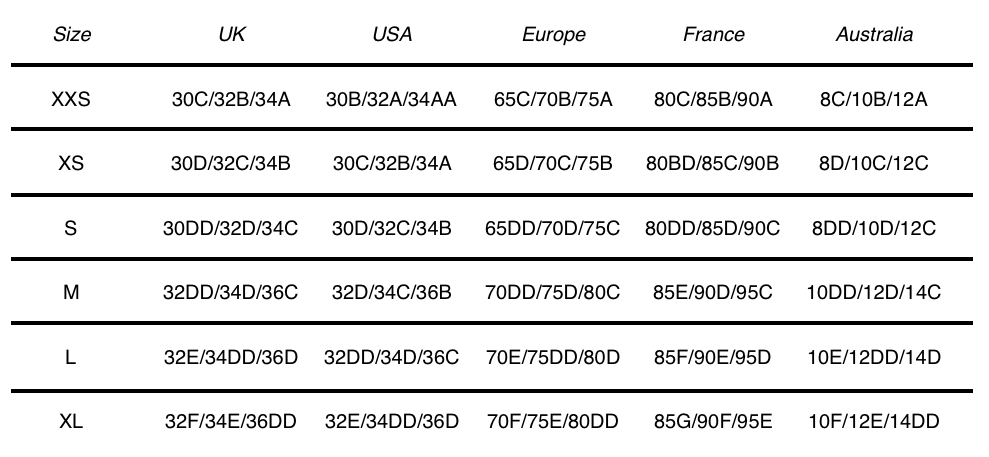 However, when choosing a specific wired bra size, the website shows XXS as translating to 34A.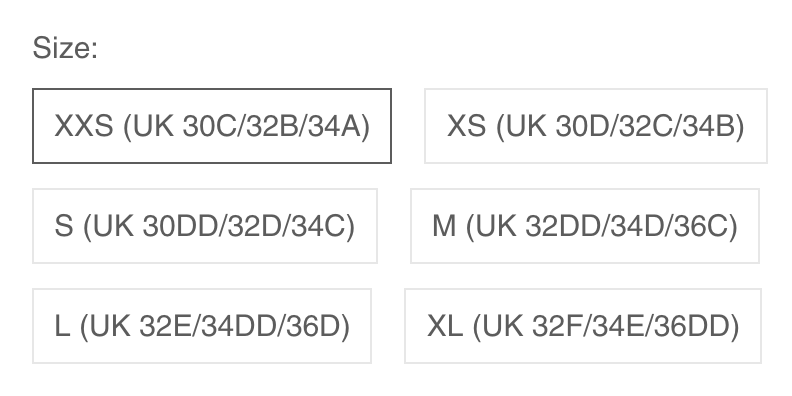 34A bras are usually too big for me, so I decided to steer on the safe side and go with a wireless style. Bralettes' fit is much more forgiving, so I can usually get away with sizing up. I ended up with a soft cup bra in size XXS-XS.
Sizing for bottoms was more straightforward but still took me some research. Posie's chart refers to sizes in UK, USA, Europe, France, and Canada. This is a pretty standard system, as are my issues with it. I live in Canada, sizing here is usually marked by letters XXS-XXL instead of numbers. Besides, there is no consistency between brands (I have clothes in sizes from XXS to M.) With the help of some googling, I figured out that my UK size for bottoms should be 10, so I chose size S-M for the knickers and suspender belt.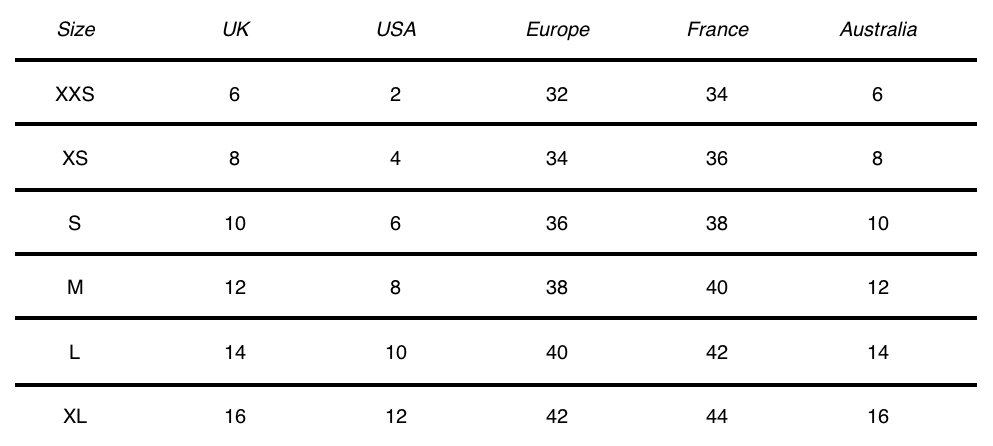 My measurements for reference:
Bust - 85 cm / 33"
Band - 76 cm / 30"
Waist - 69 cm / 27"
Hips - 95 cm / 37"
I guessed my sizes pretty well. Everything fits perfectly. The only thing is that I'm not sure if it were still the case if I had a bit bigger cup or waist, and I chose sizes that are supposed to fit size up. So, if in doubt, I would suggest consulting with the support.
Anyways, help from the brand cleared these questions quickly, so no complaints here. Especially when I'm so happy with the result.
And the last note: The delivery from Britain arrived in less than 2 weeks, which is excellent these days.