I'm pretty sure that each lingerie lover sooner or later comes to the point when it's impossible not to show off their precious collectibles. Here comes the question how to do it without going out half naked or in skimpy outfits. One of such dilemmas is usually presented by see-through tops or bodysuits decorated with appliqués, embroidery or lace  - too beautiful to be hidden, too revealing to wear as they are.
I got my top and brief set by Arina Boganova at the liquidation sale of the closing lingerie store. This style isn't available anymore but it didn't become outdated, and pieces of the same concept of decorated sheerness may be bought from other brands - Cristina Aielli, Edge o'Beyond, I.D.Sarrieri, Sonata London, etc.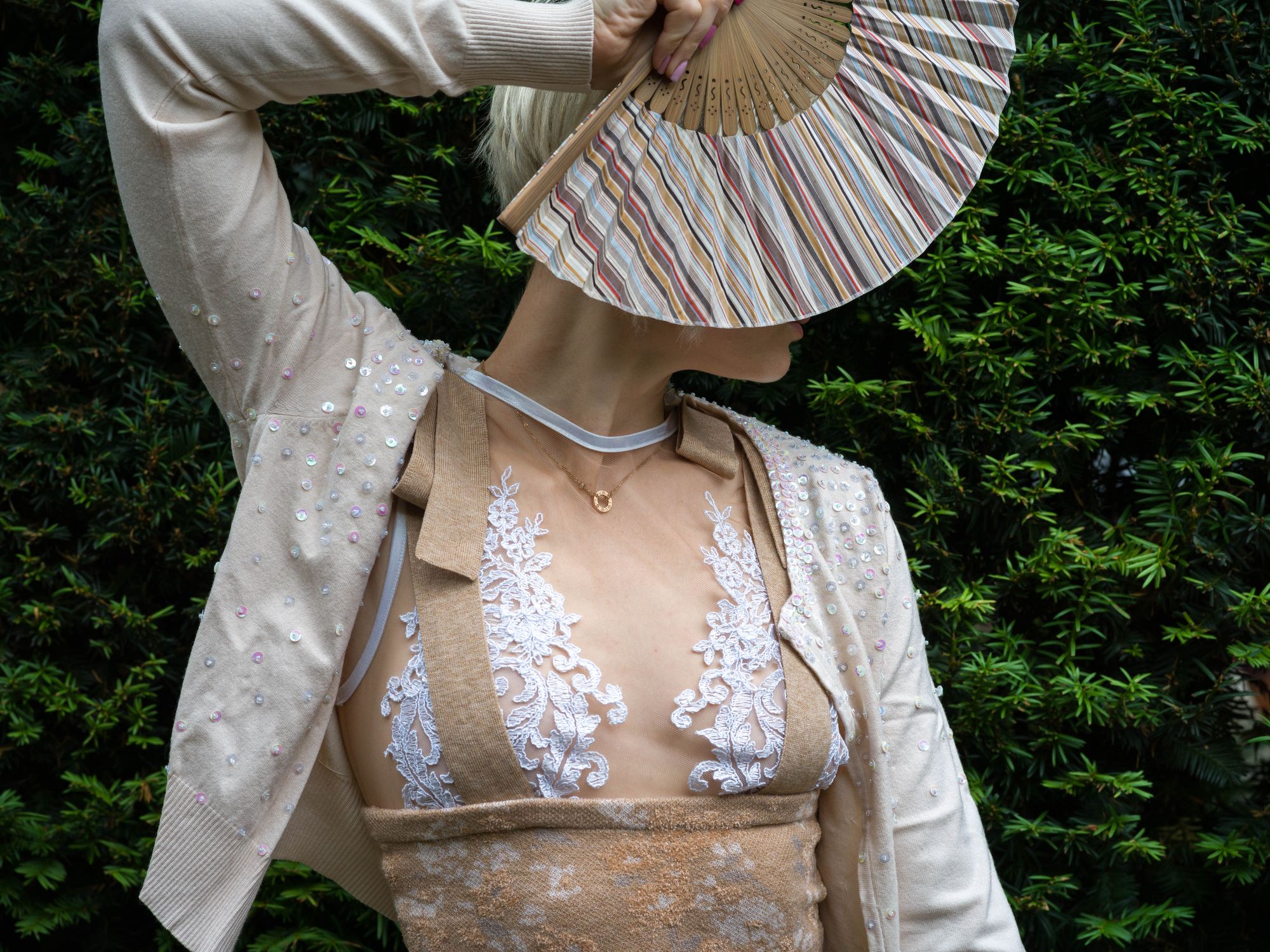 Originally I was going simply to put a cardigan on top and button it just enough to look decent leaving as many buttons unfastened as possible to show off the lace appliqué. Scooping this wide belt out of my wardrobe allowed me to leave the cardigan unbuttoned - the belt and high-waisted skirt covered the belly area.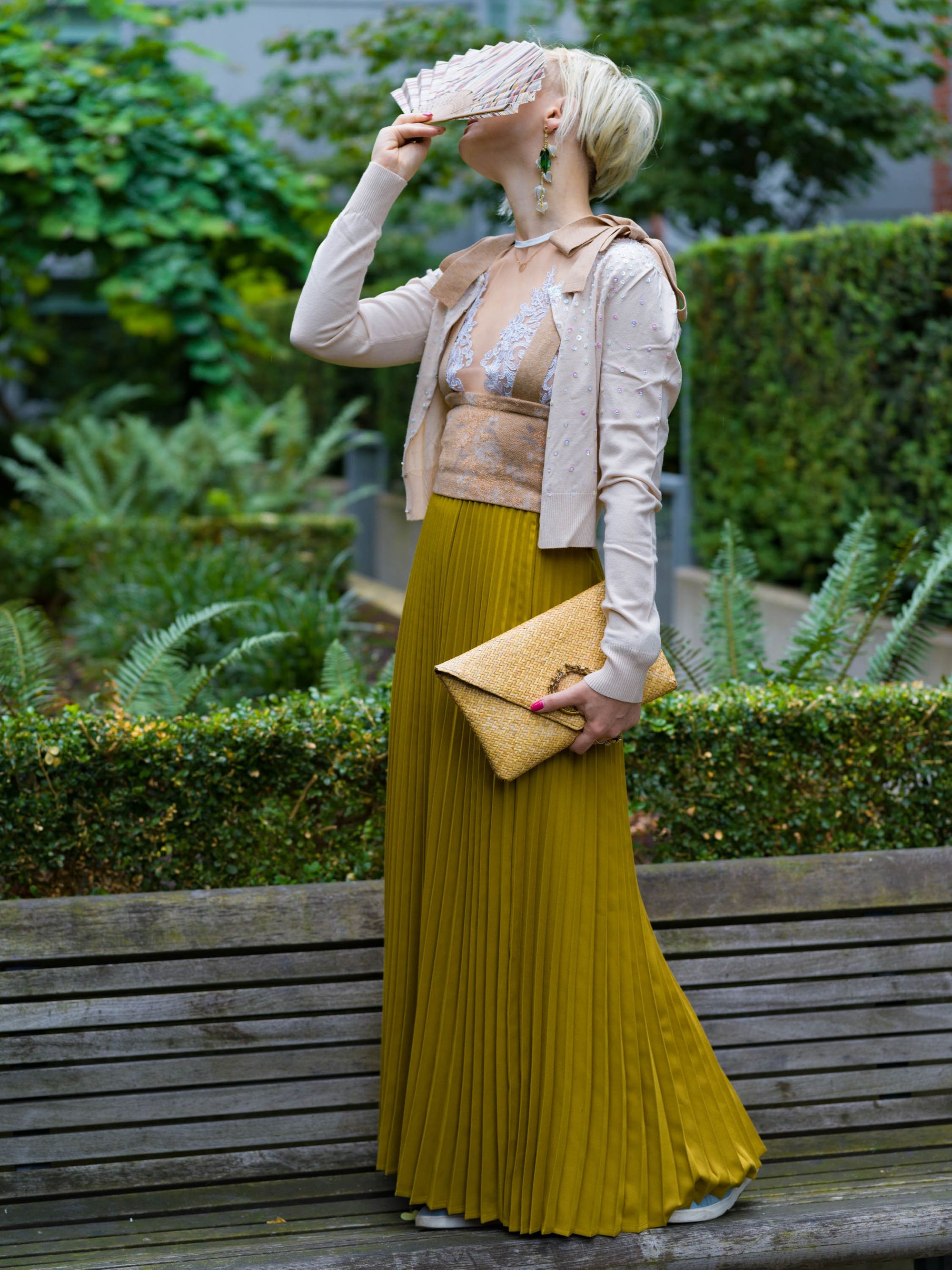 Lace is dense enough to cover nipples so I could leave it like this even if the belt didn't have "suspenders", though I could fasten the upper cardigan button additionally. Belt with suspenders is a pretty unusual garment, I got this one in Japan, but any high-waisted skirt or pants with wide suspenders would work just the same.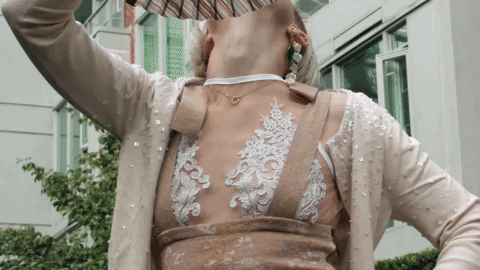 Photo: Vlad Sofronov