When you're quite a fan of all lingerie-related, at some point you start to see same ideas floating around. I'm not talking about plagiarism now (though I probably should write an angry post about it too before I burst...), right now I mean different artists giving their own versions of one concept, style, idea which is a corner stone of any art anyway. One of fun things which some brands explored recently is imitation of skin decorative alterations on our "second skin" - lingerie fabric.
It all started with my awe of Studio Pia's cage bra Clea. I fell in love instantly with this design, bold and elegant at the same time. See these brilliant fake piercing rings around the nipples? I never managed to get one for myself - I tried it at the offline stockist's store in New York and their smallest XS size (which I believe translates into Pia's smallest size 1) was visibly too big for me. I still gasp when I see it though (they had several reincarnations of it in different colours, right now it's available in black and white, but I'm eternally devoted to this vivid green).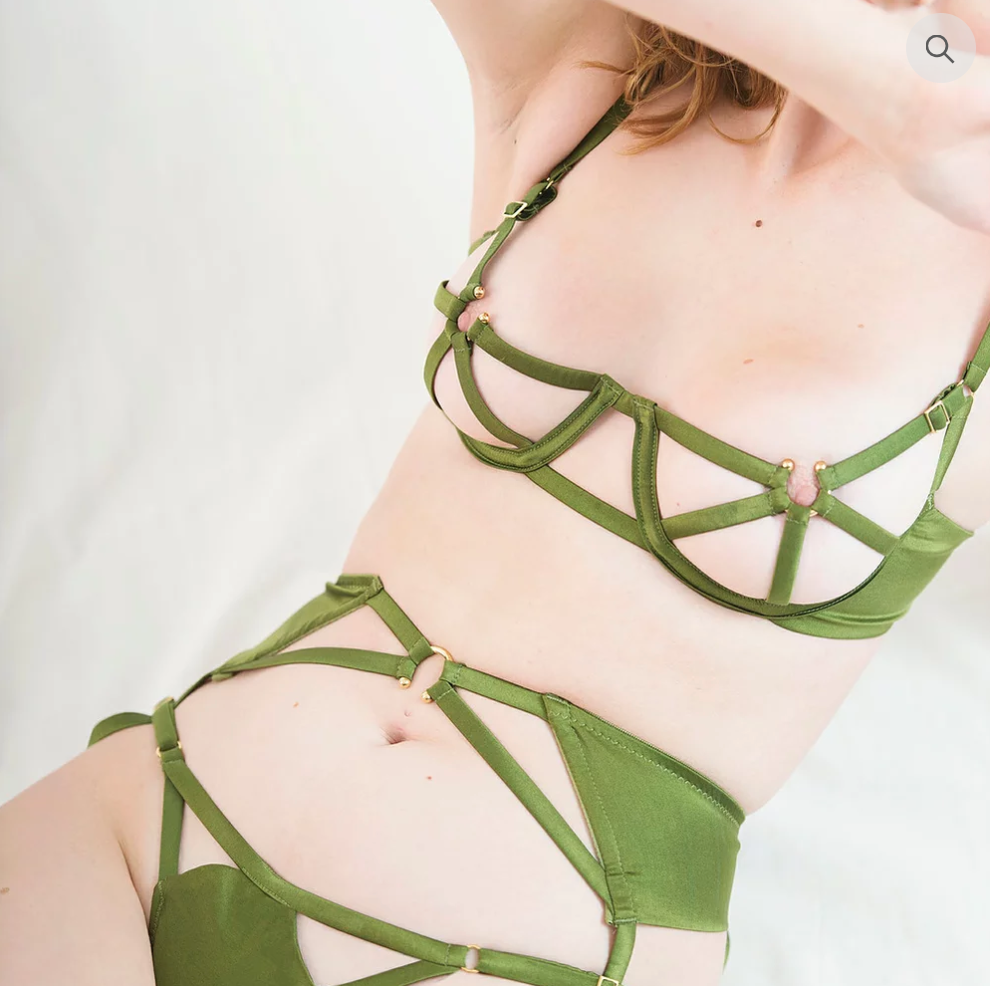 I got kind of a consolation prize from The End lingerie brand. Their pieces are even bolder and definitely accommodate my small bust better, easier to style as outerwear and show off, and let's face it, they are much more affordable (Studio Pia's designs are gorgeous and I definitely see where their price tag of £230 ($284) for a bra comes from, it still gives me pause though which speaks about my wallet only, not about their pricing policy). I got Circular Barbell bralette with matching briefs from The End, and Spike bralette which I should review by the way while they are both still available. I can say right now that they are pretty comfy (at least for my small bust) and I love them, though my appetite for luxury wasn't satisfied this time.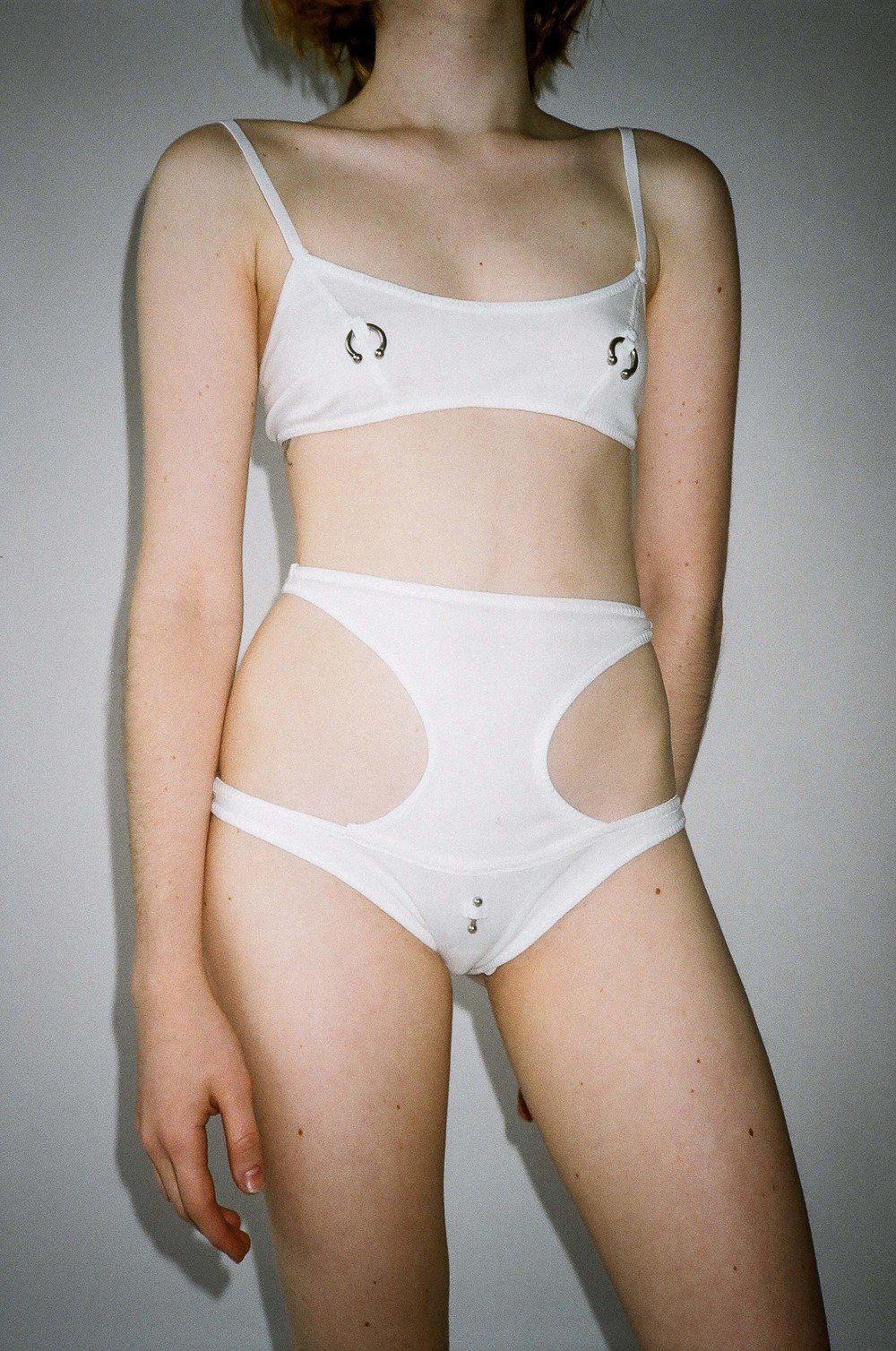 If you want some more examples of luxury underwear with piercing, you can take a look at a new mesh bra by TTSWTRS. I'm quite fond of this brand's designs, but in my humble opinion Studio Pia's cruelty-free silk satin and gold plated hardware kinda beat polyamide-elastane mix and a not specified metal which makes me a bit sceptic of a $410 price tag (in this particular case I find Studio Pia's design more appealing too but it's all about taste, I don't claim to be an objective judge here).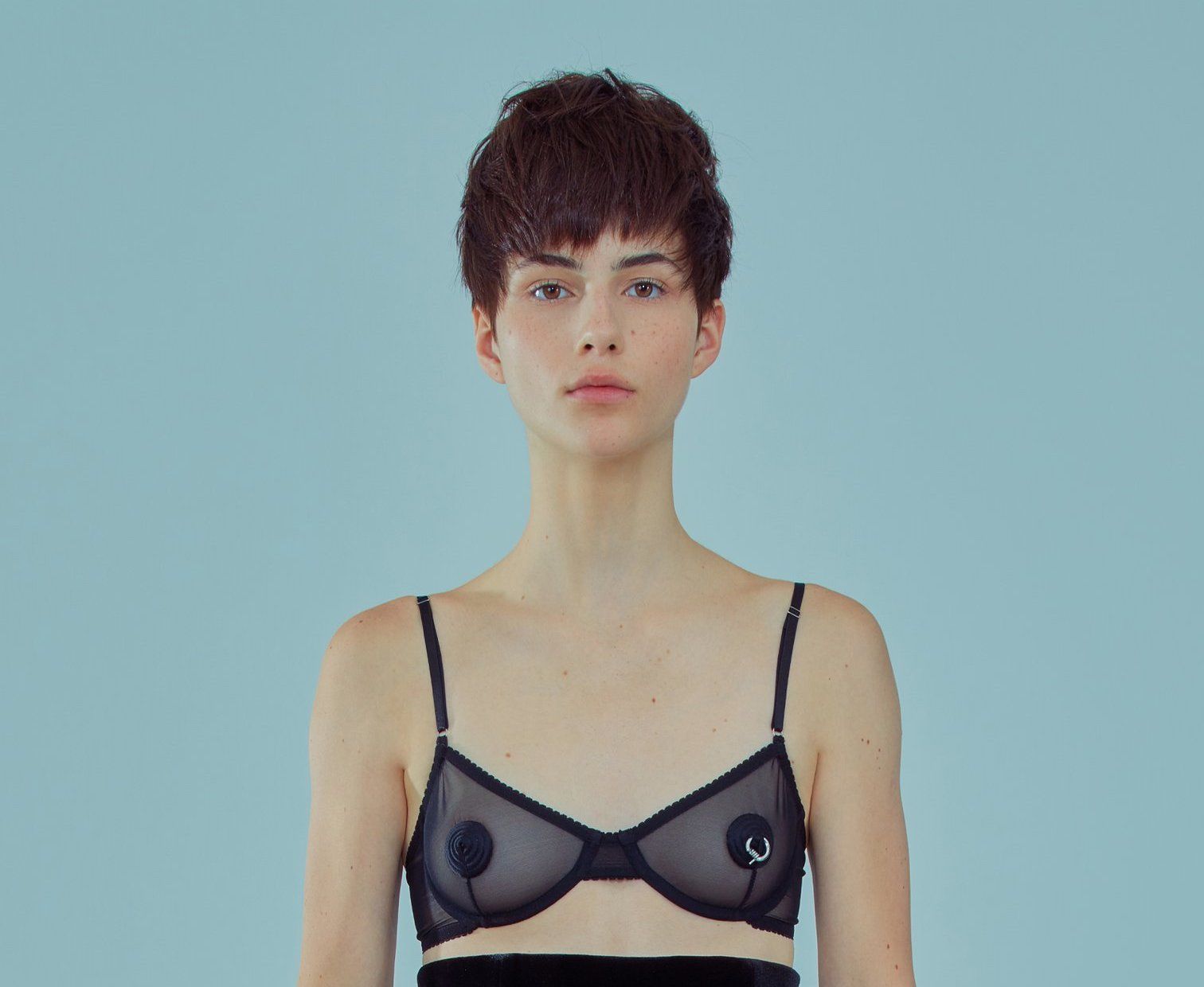 Tattoo effect lingerie is an even wider topic. In general by this term people consider lingerie made of see-through fabrics (mesh mostly) with a contrasting embroidery or lace which can resemble a look of tattoo. Most often it's floral or abstract designs with a very slight or no resemblance of tattoo at all - there is a great choice of these on the market, my favourites are ones by Fleur of England, I own their Wallflower set (one more review to write). Sometimes these designs may use classic tattoo themes like Bengal by Livy which is on my wish list for over a year.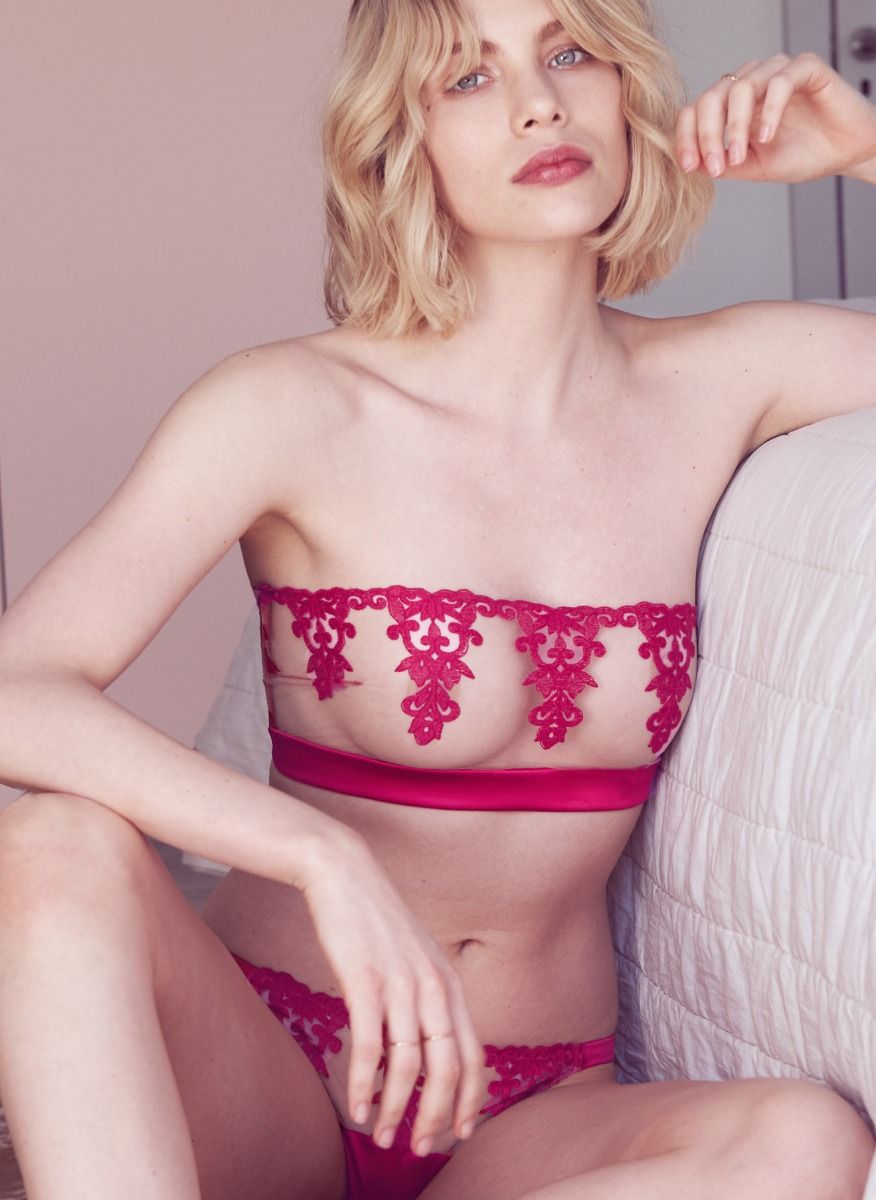 What I'm more interested in here is underwear mimicking tattoos. This was very pronounced in DSQUARED2 collection of 2018 which I somehow missed completely and discovered only after it was sold out. You can still try and find some pieces from it on ebay though.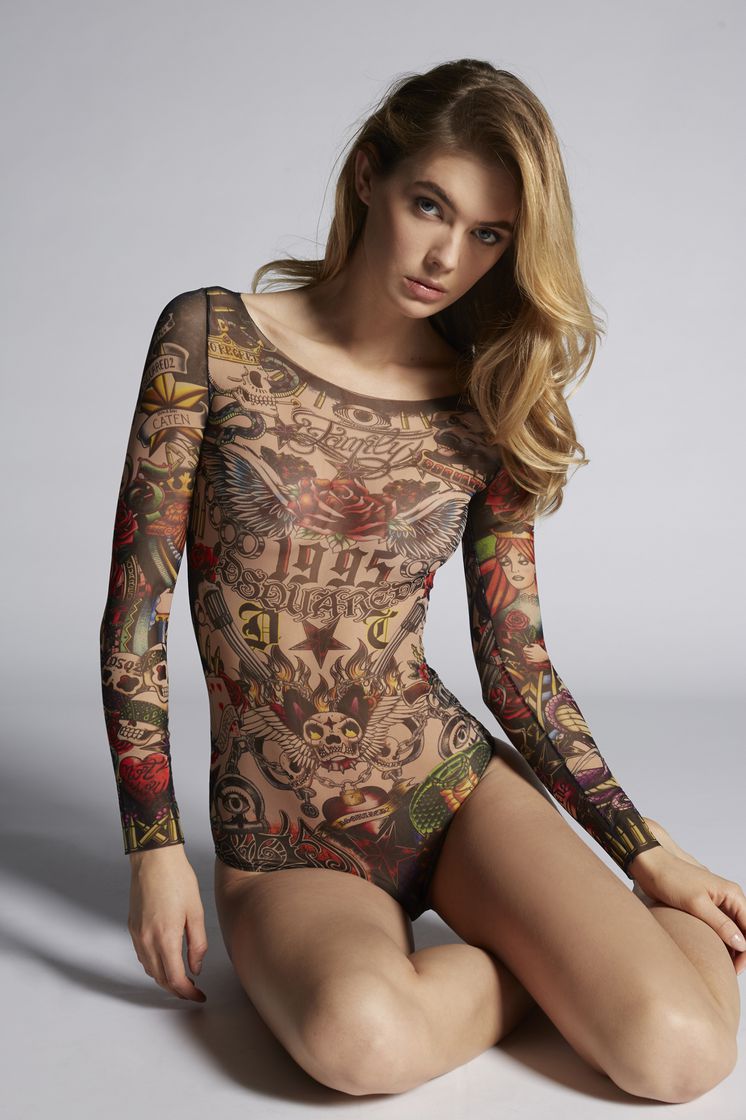 If you also missed these ones and don't want to go to ebay for your lingerie pieces which is quite understandable, you may want to check on TTSWTRS once again. I might be a bit harsh on them about their bra with piercing but I can make up for it when it comes to tattooed lingerie - this was their signature concept from the brand inception moment and they continue to launch new collections with bold mesh and modal designs (and more affordable pricing). I own a set and a bodysuit from them too.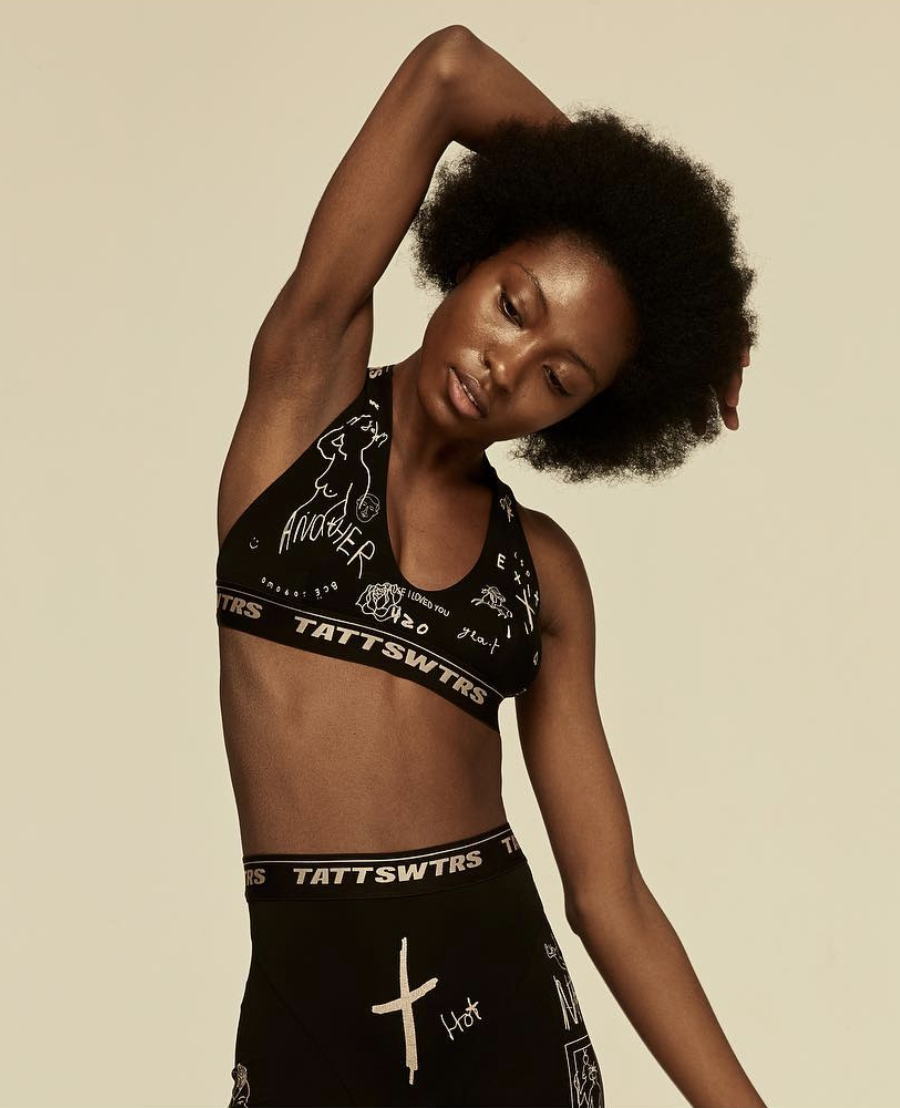 This July there was an announcement of VETEMENTSxWOLFORD collaboration featuring tattoo stockings for the Spring-Summer 2020 season. There was only one photo there, and I didn't find any news on this collaboration since. I didn't exactly like this style but I'd take a look if they had any more versions of it, after all stockings should be a perfect next step for tattoo lingerie concept.