I wrote my raw review from the fitting room of Mary Young pop-up store recently with notes and photos of rayon and mesh underwear in comparison with their official website images. The post was going to become a bit too lengthy and I left my comments on loungewear for a separate post. So here it is as promised.
Wallace crop top made of mustard rayon is my personal favourite from this review, I actually bought it and going to write a full review on it. Well, as soon as it arrives and I have a chance to wear it. Mary Young has an interesting concept of a 3-day pop-up when they bring only one piece of each style in each size to the city so you can try it on, pay for the ones you want to get and leave your address for delivery. During these three days they actually collect the orders, send one big shipment into your city and then deliver your order to the door - this they they don't have to bring any spare stock which won't be sold and you don't have to pay for shipping which is pretty awesome. I wear XS on the pictures and it fits great.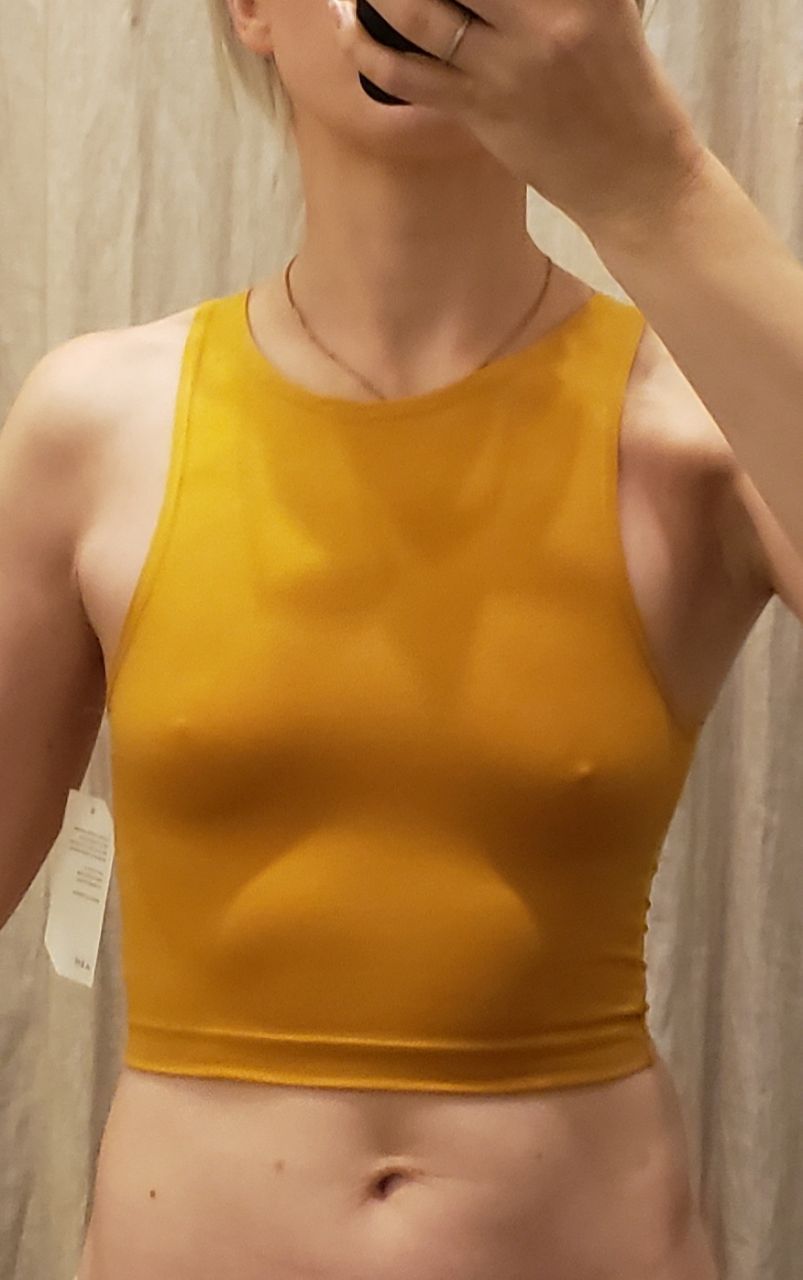 ---
Another top I tried on was Charlie crop in Rose, size XS. For some reason they don't have photos in this color on the website so I took it in Orange for comparison. I like the style, a decorative piece on the back and the colour a lot but its elastic felt a bit too tight on my ribs. I tried a size up but the elastic still was a bit tight.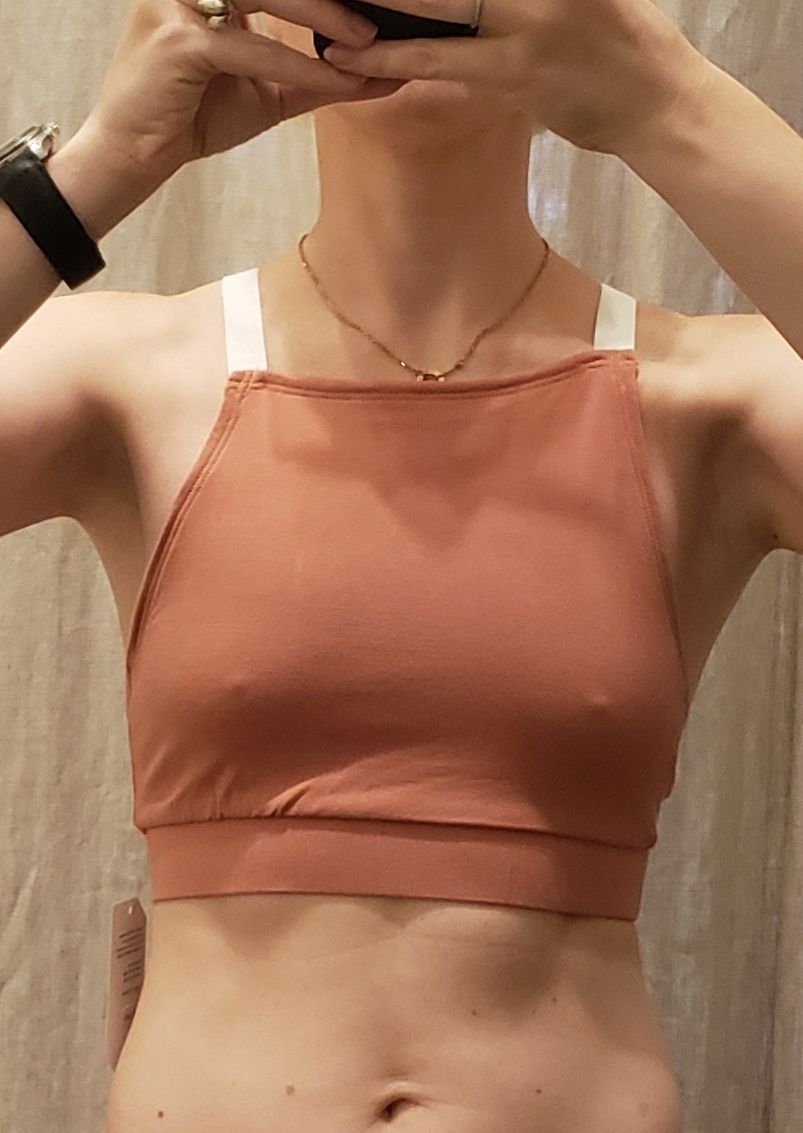 ---
Next one is a Flynn dress in XS, it fits me good, I just realized that I have already something similar so I passed on it. They show photos in Black only on the website, I tried Grey.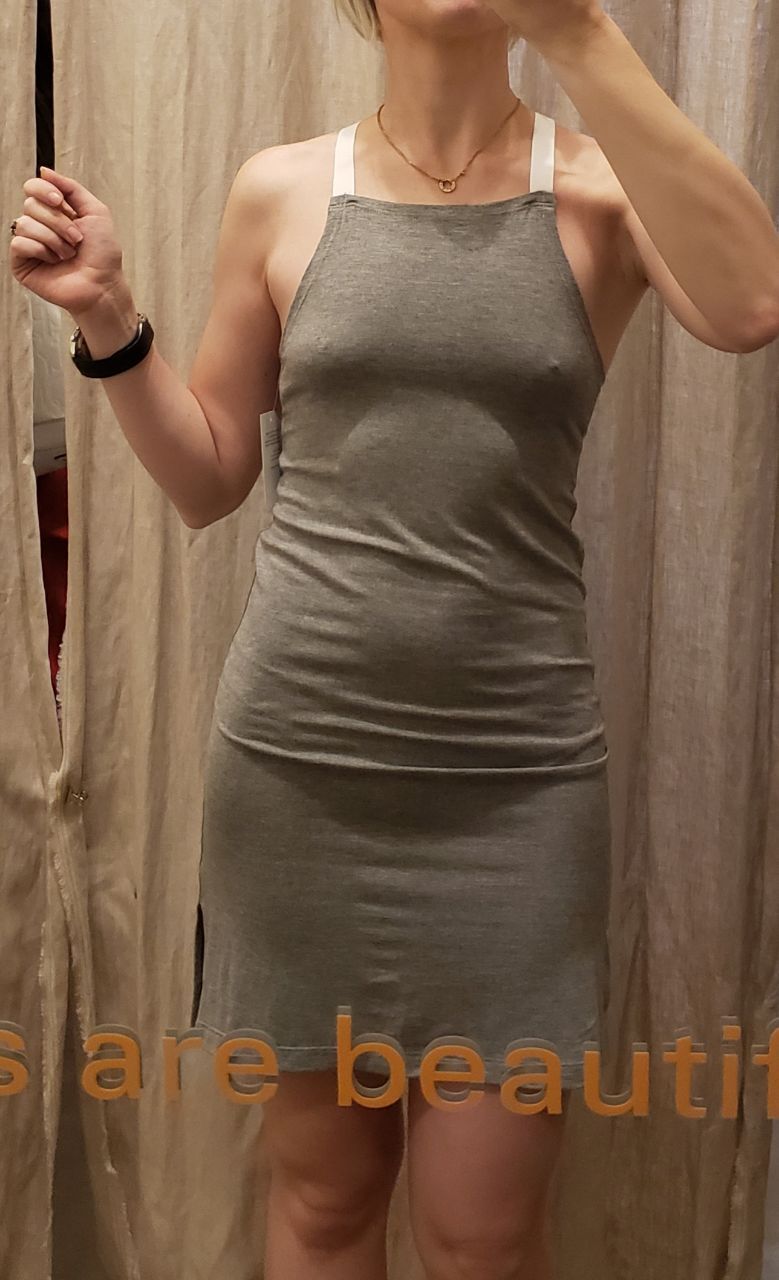 ---
I'm not sure how it happened but I didn't take any pictures of Skye crop in Teal though I tried it both in S and XS, it fitted good, and it even took me some time to choose between it and Wallace. I went with Wallace crop as it's better to layer with sweaters and winter is coming. As for sizing, they both are good with my measurements, XS has super tight fit and S is slightly more loose (still pretty tight though).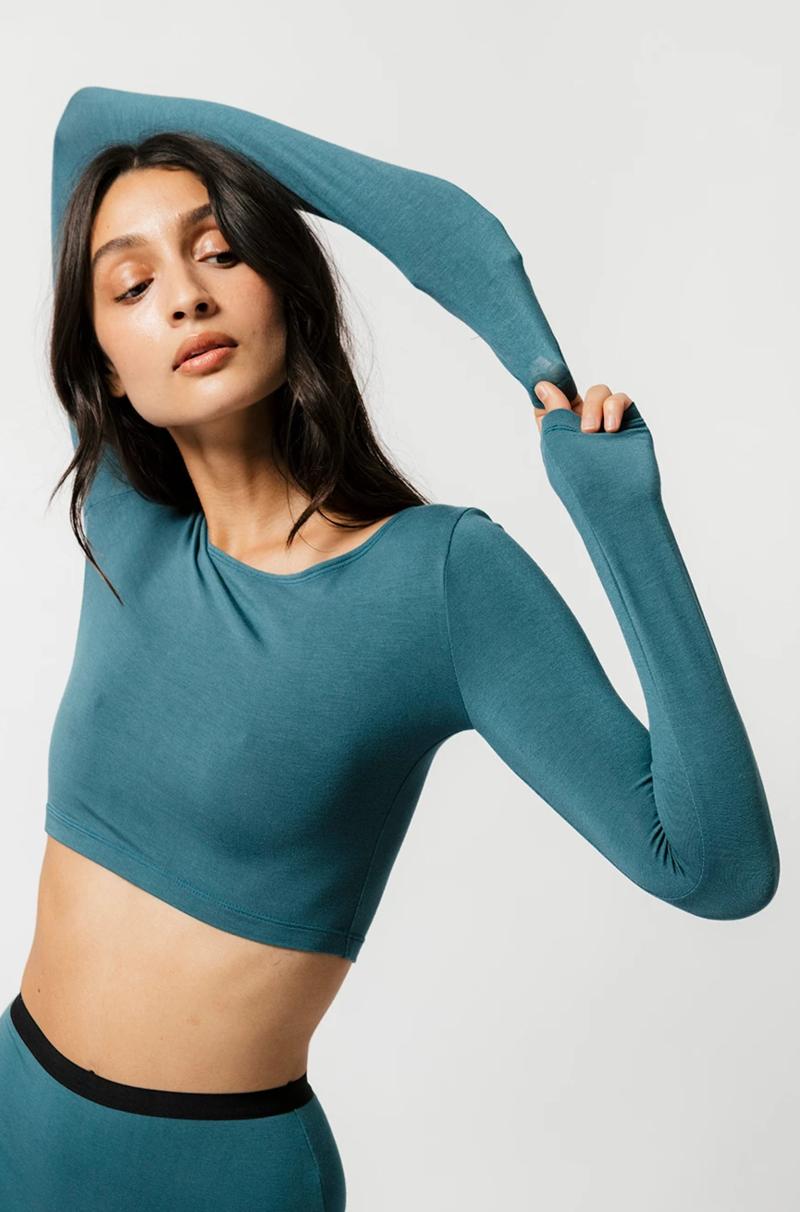 ---
I'm definitely interested in Mary Young brand now, especially in their heavenly soft rayon, looking forward to see how durable it is, and may be to expand this brand's presence in my wardrobe in the future. I tried all styles in XS which should be my size according to their guide, and it fits me perfectly. For some styles you may go size up though just to get a bit more loose fit if you want to.
My measurements for reference:
Bust - 80 cm / 32"
Band - 73 cm / 29"
Waist - 67 cm / 26"
Hips - 92 cm / 35"
Height - 167 cm / 5'6"