E.L.F Zhou London(link to it's page in my catalog) was one of the first luxury brands I was tempted with enough to open up my wallet and close my eyes while pushing the "Buy" button. Elegant Vegas Gold pieces of sheer tulle, fine silk, and delicate gold lace looked gorgeous but a bit out of place between bondage body wear and a variety of floggers and paddles (yeah, my English got enriched with a couple of new terms while scrolling down the website). I was ogling it for several months as it was way of my standard price range until Black Friday came... and 30% discount was a deal breaker.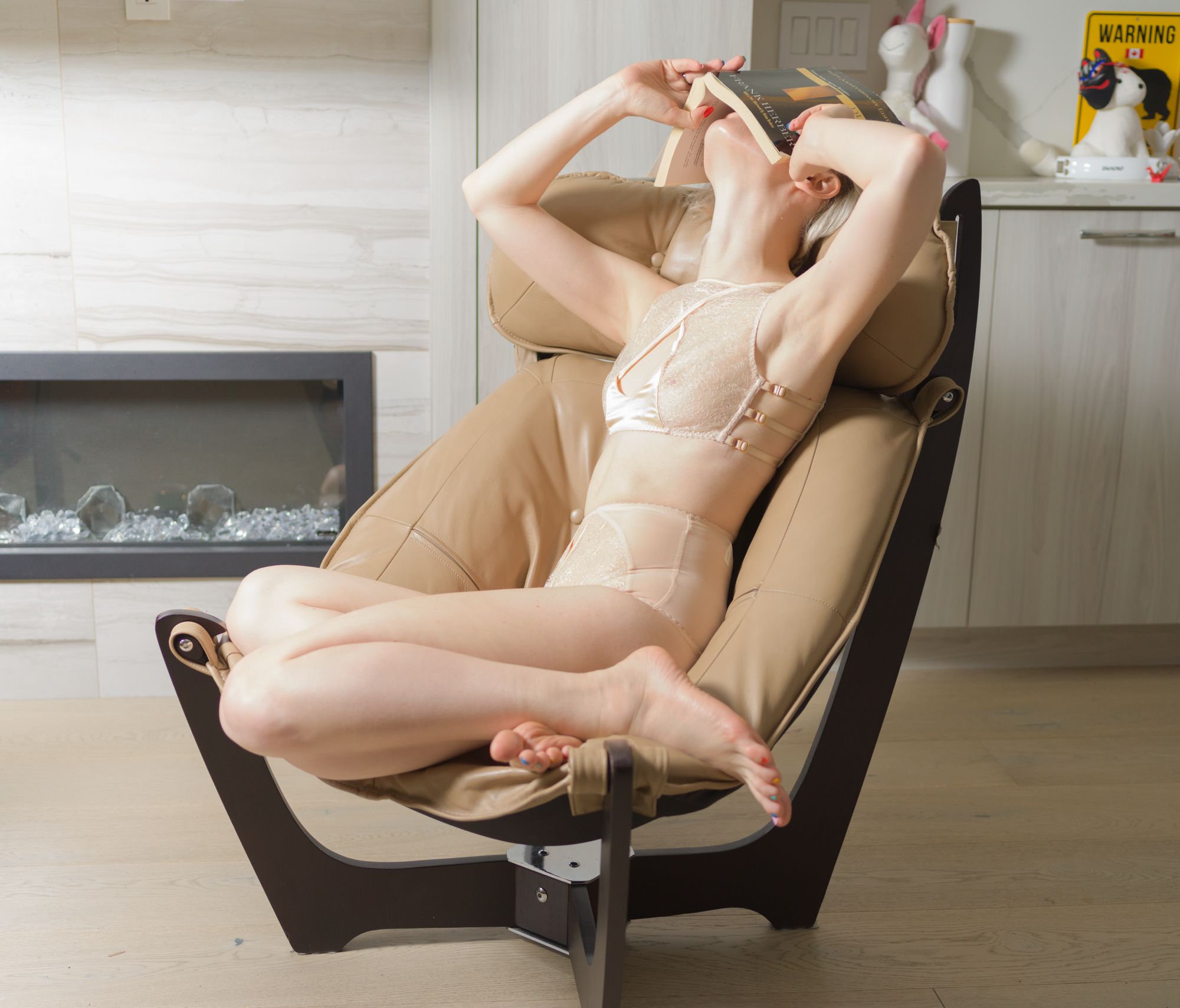 It looks truly gorgeous. Uncommon pattern of the lace gives it elegance which you don't want to hide. I layer it with blouses and sweaters with open cleavage - it doesn't look like a bra so nobody will consider the outfit indiscreet, instead I feel sophisticated, feminine and powerful, figuratively and literally standing tall. The finest silk is buttery to the touch and completes the luxury impression.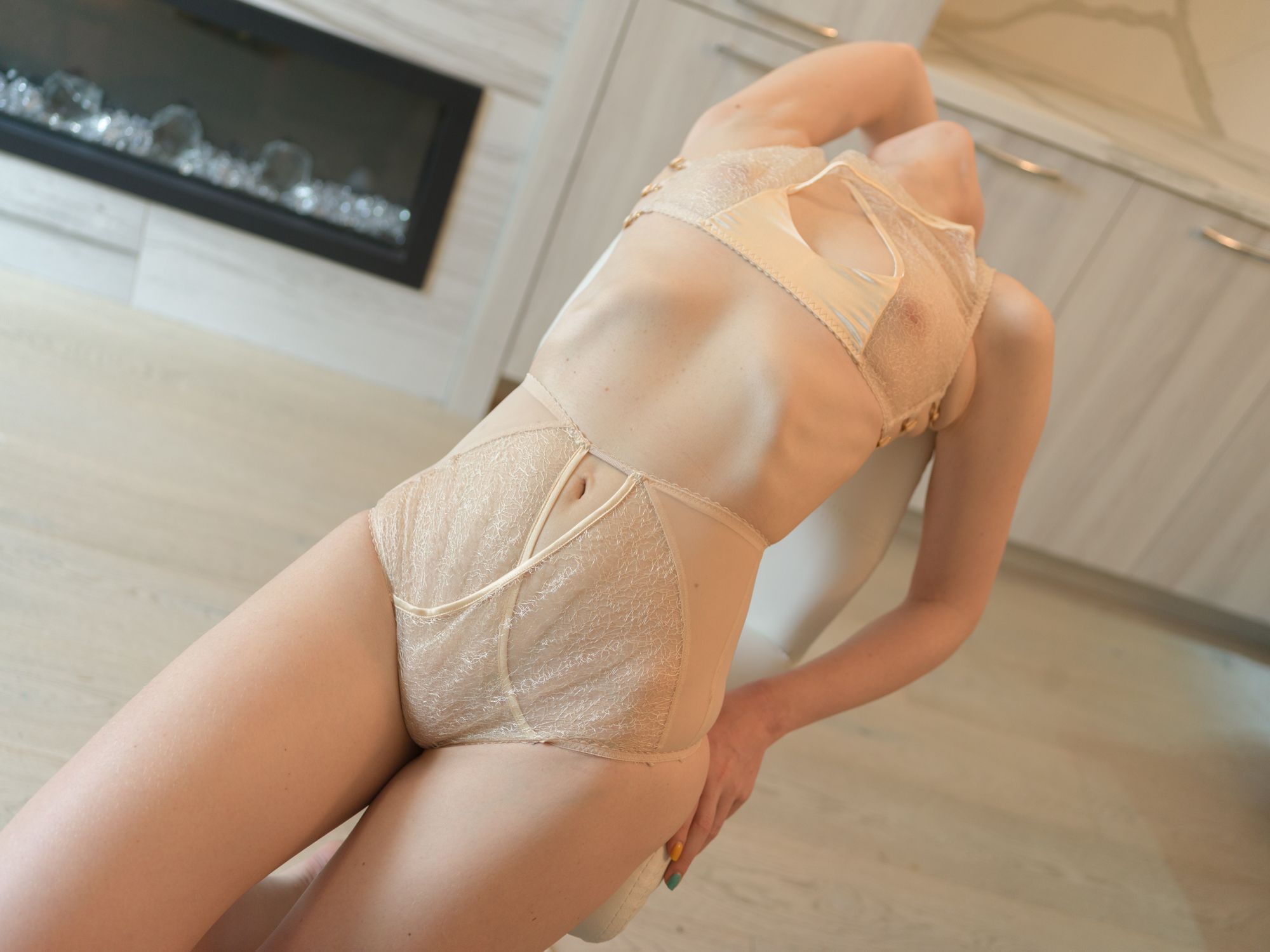 What it's not is comfortable. The fit, fabric, elastic bands make feel constrained, the edges press into the skin - just enough not to be painful but to feel their presence all the time. I can't say that it's exactly a bad experience, I would compare it to corset wearing - it's not comfortable, you feel it all the time but it makes you keep your posture and feel special. The silk is padded with mesh and by some reason it's not a fine gentle mesh which is used for side panels of the high waisted brief. It's a rougher one, you feel it touching your skin (and especially nipples - let's just say that I wouldn't wear it for a business meeting where I must be focused, a date would be much more appropriate... if you don't mind going sometimes on a span of the moment). I wonder if that was a reason for the mesh choice... Anyway, I got to understand after all how this graceful style fits into its BDSM neighbourhood.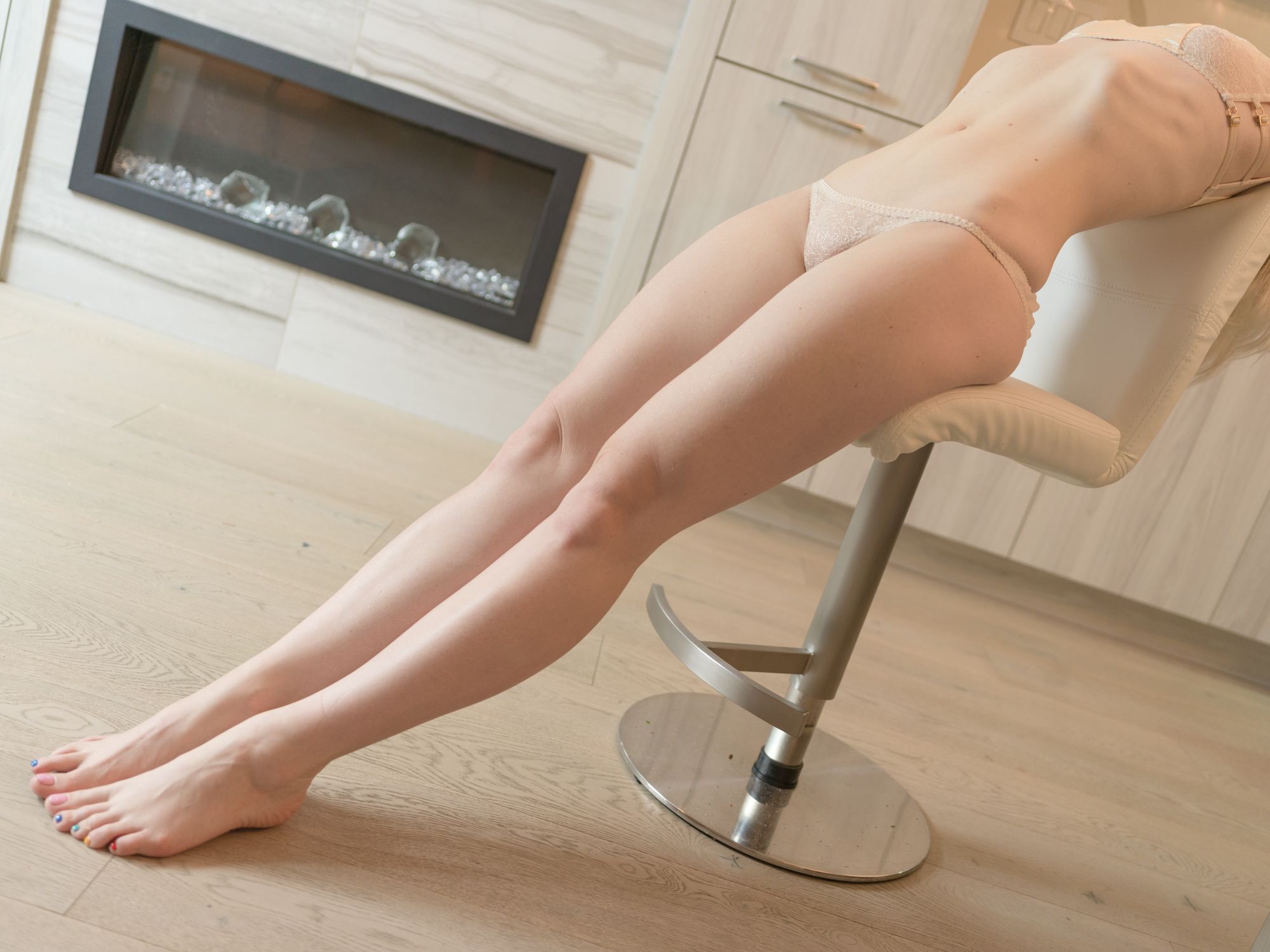 Overall impression
I'll give more details on technicalities below but here is my overall assessment of the style. Long story short - it's not an every day comfy set but it's totally worth it.
Look, Touch, and Comfort speak for themselves.
Quality - quality of fabric, fit and seams.
Support - how quick and helpful the support team was.
Experience - the overall experience of communicating with the brand (how user-friendly the website is, how easy it was to order, how quick and seamless shipping was, if applicable - how painless the return procedures were.)
Devil in details: purchase review.
As a whole it's a high quality set made of 4 fabrics: silk, sheer tulle, lace, and mesh used for padding silk panels. The inside looks almost same as outside - very neat, most seams are hidden.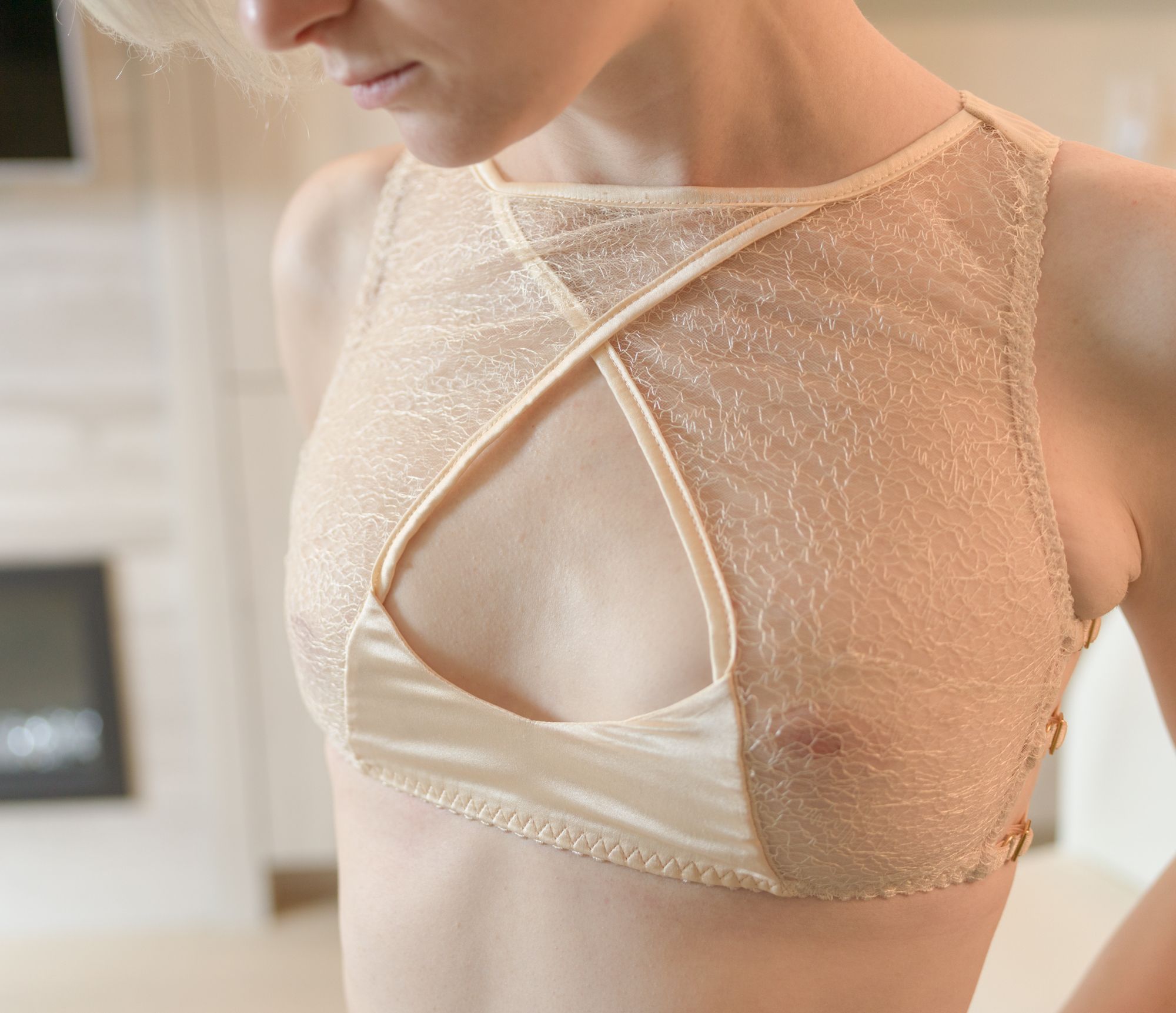 What disappointed a lot is labels sewn into the seams so that they can't be cut off with no trace. What is even worse is that they are attached to the transparent parts of the lingerie, so you can see them through fabric all the time, and even if they're cut off, their "roots" will stay in the transparent seams anyway.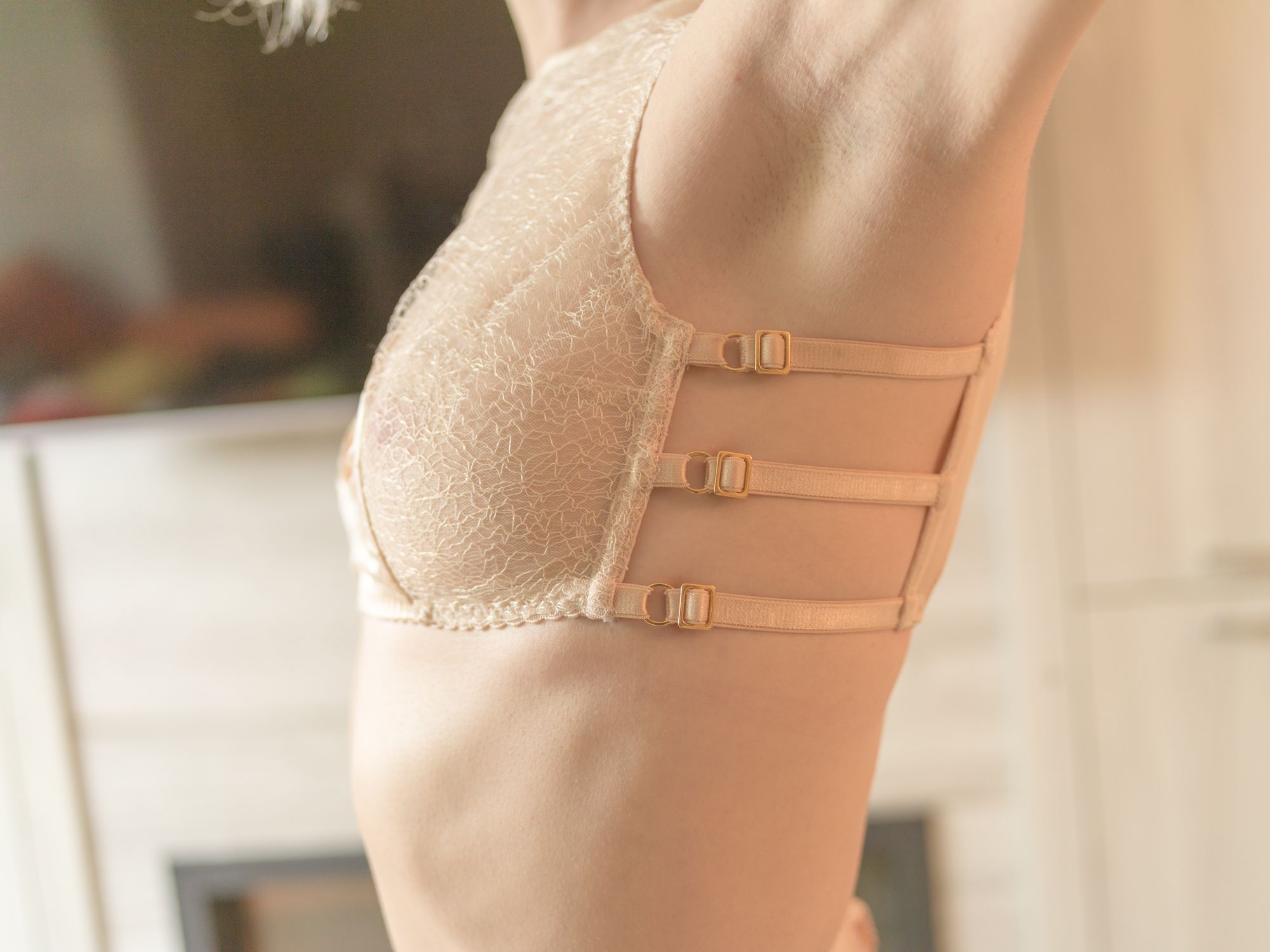 Another hiccup is that tanga brief is made of the padding mesh, not of the sheer tulle as the top and high waisted brief. This means that it's rougher to the touch and its colour slightly differs. Not that it's a glaring difference but considering the price even tiny flaws baffle.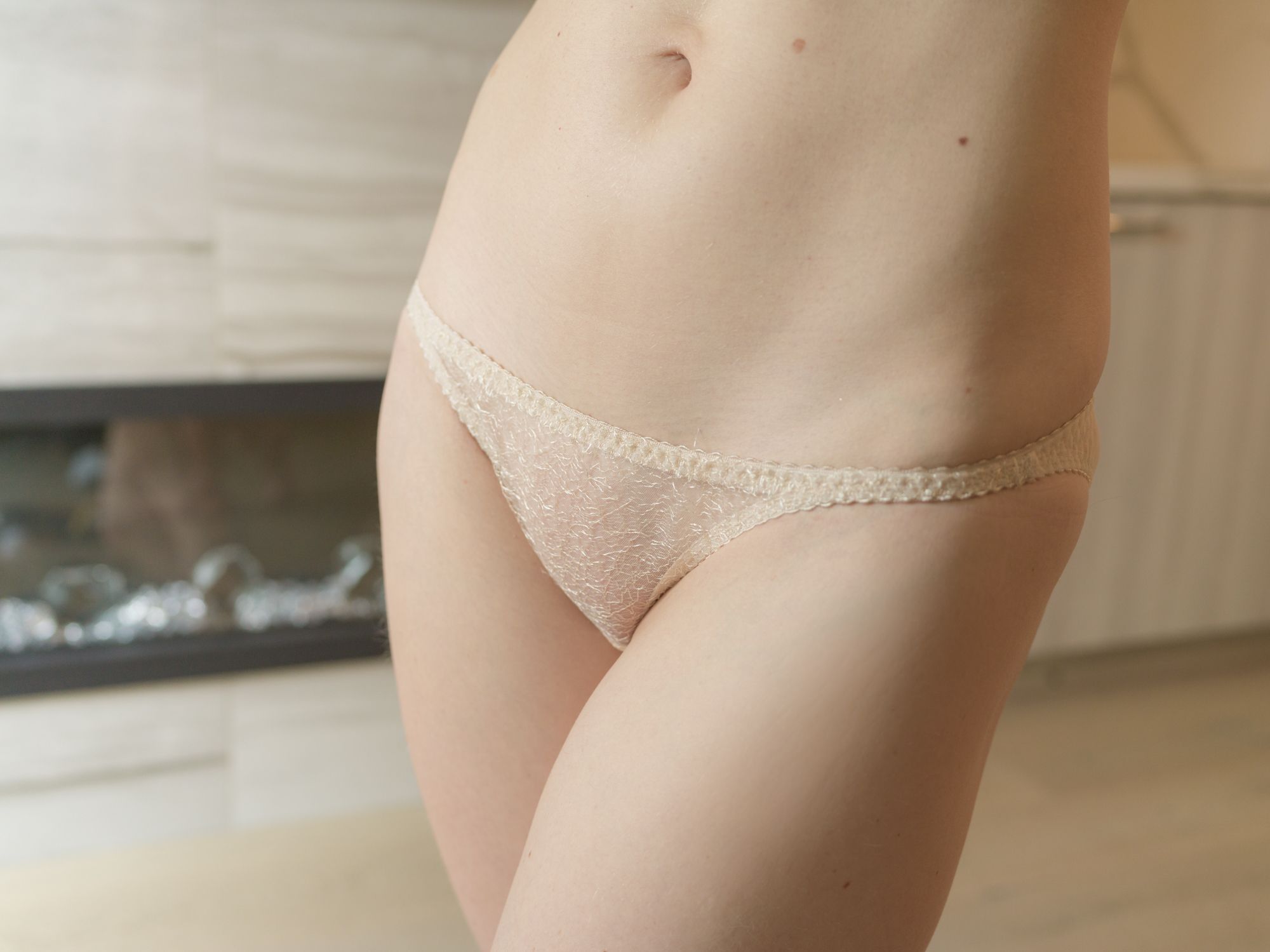 I'm also confused about their sizing. My measurements made me worry that their smallest size may be big for me, and the support team warned about this possibility for the high waisted brief (more details in the next section). Instead all the pieces sit quite tight, I adjusted the bra side straps to the widest position, and the briefs' elastic bands are tighter than I'd prefer them to be, especially the upper one of the high waisted brief. I'm even considering a purchase of additional high waisted brief in size M. I'd say the whole set runs about a size smaller than the sizing guide says, and most of my measurements being below the recommended ones actually saved the day.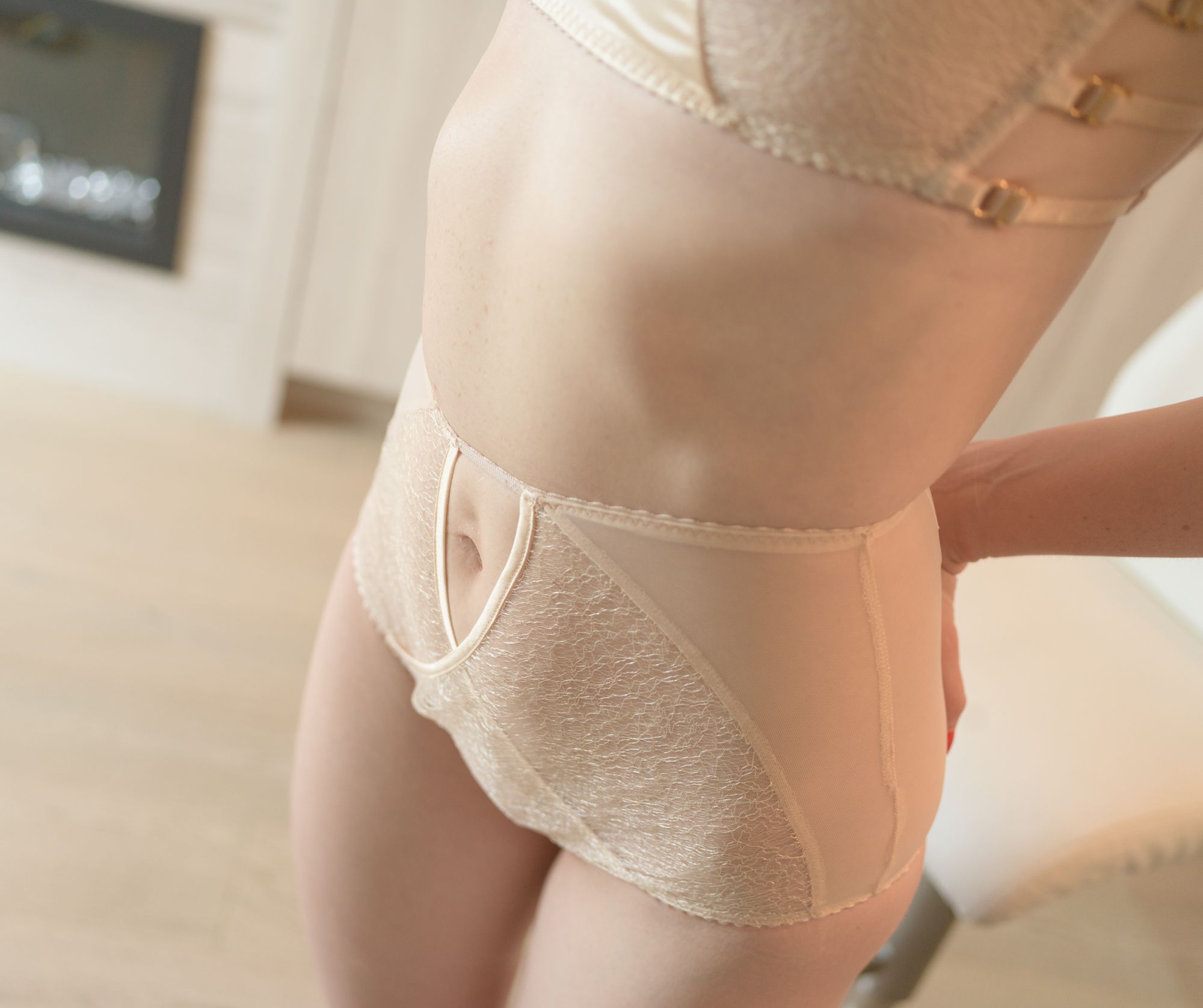 And one last thing - funny enough, the bra style doesn't allow to put it on or off without help (here BDSM theme comes once again) so make sure that you have somebody ready to help with it.
Order notes: fitting, customer support, shipping
And at last some technical details. First of all, size guides of the brand didn't work for me at all (which I got used to).
Bra sizes start at Small equivalent to 34B (US size) or 75B (Europe). My standard size is 32A / 70-75A. Small for briefs fits 63-67 cm in waist and 92-96 cm in hips. My waist is 67 cm (upper limit of the size) and hips are 88 cm (4 cm less than a lower limit).
Their customer service email bounced so I reached through info@elfzhou.com listed at the website for press enquiries. The answer came in an hour with detailed advice. Vegas bra is more like a top style and it comes with side adjustable straps so it can fir smaller sizes than their usual styles. They also advised me to go with tanga briefs as more stretchy and flexible rather than with high waisted briefs which can be big for me in hips.

Well, I fell in love with a combination of the top and high waisted brief originally, and I prefer to have a couple of panties for one bra as they are washed more often and get worn out quicker, so, as you already know, I decided to risk and buy both styles (no pain, no gain).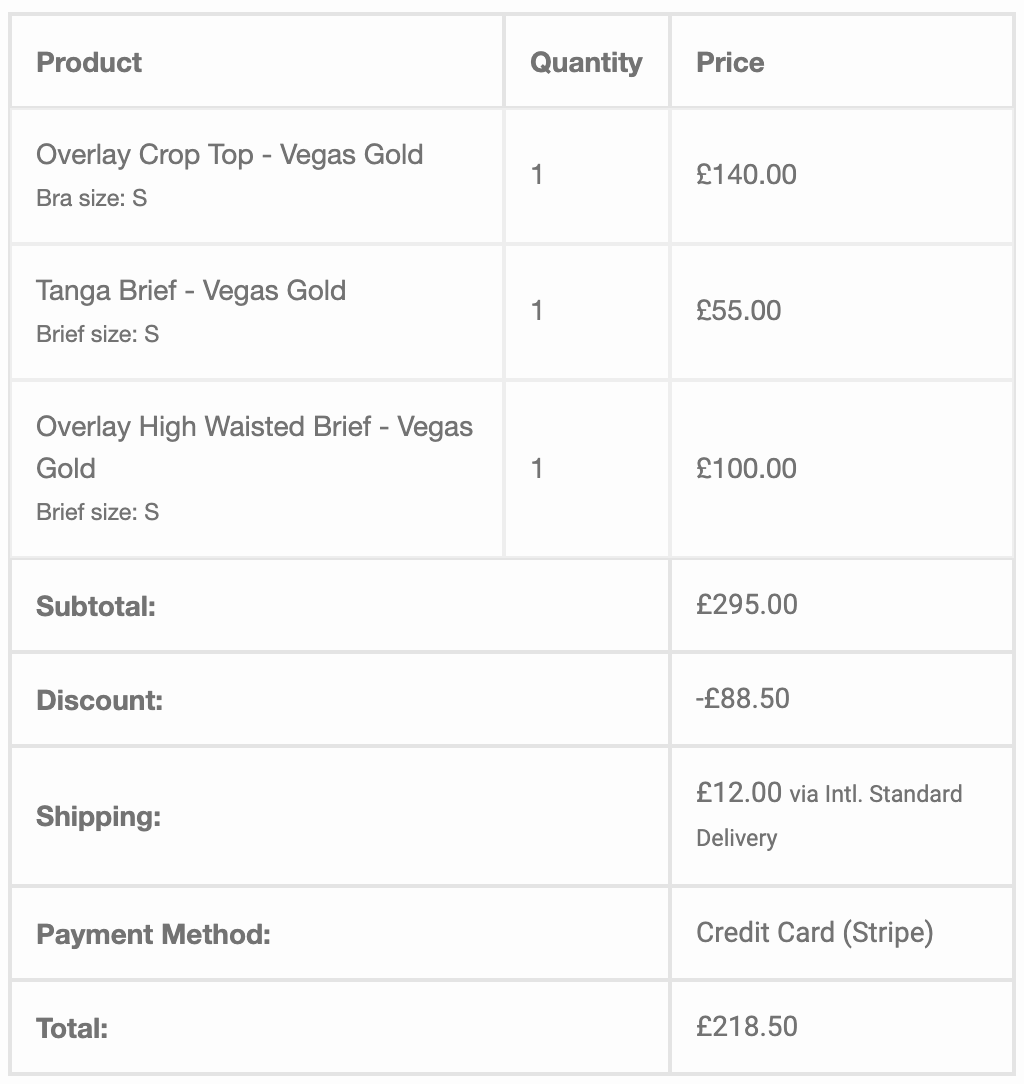 10 days later I started to wonder what's happening with my order as no info on shipping came after the email with receipt. The support team answered again super promptly (in 2 hours) with an apology and a tracking number. 10 more days later the package was delivered, the rest you know.
Photo: Vlad Sofronov