If you never bought anything with a single purpose to restore your self-image, may be this review is not for you. I felt quite lost in the beginning of this year, just quit my business and wasn't exactly sure who I was at the moment. Running your business (especially when it's not related to fashion, beauty or entertainment) sets some limitations on your public appearance, and I was struggling for some time taming my sexuality (at least its part visible outside). So when I suddenly closed this chapter of my life I found myself in Bali with no limits anymore, and in attempt to remember how it feels not to care who thinks what I went into the beachwear store and bought the sexiest piece I managed to find.
Well, I always loved statement clothes. That said, I never was confident enough to wear read swimwear, let alone bikini. But I needed something truly bold this time so I chose the tiniest flaps of fabric from the rack and went into the fitting room. Wanita Swimwear sells different styles in the same materials so you can choose from a variety of options for top and bottom. I didn't need this opportunity though with Mia top somehow forming an eye drawing cleavage out of my 32A bust and Mia bottom being so scarce, I felt blushing even standing all alone in the dressing room.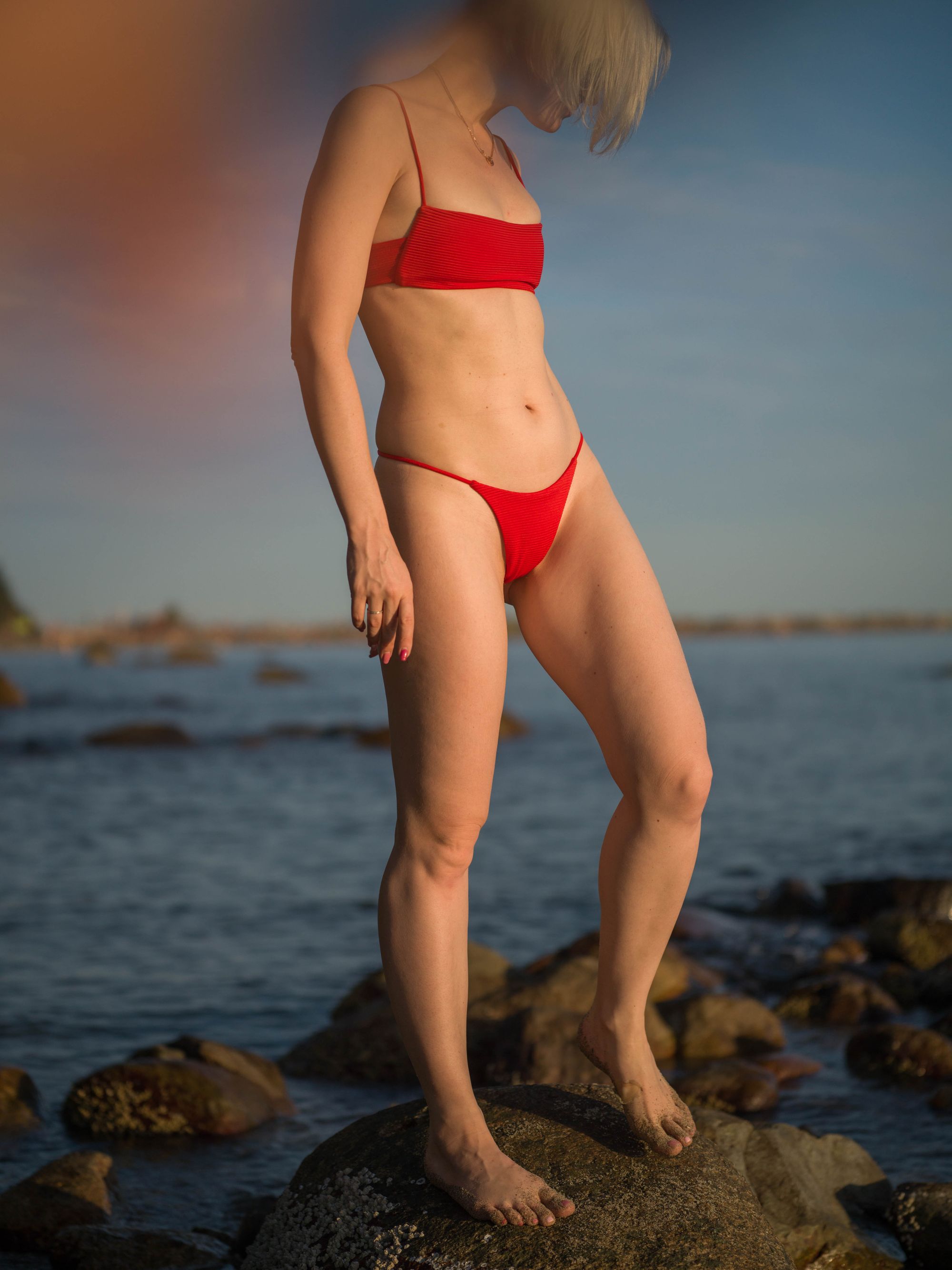 I didn't regret my choice even though it still takes some courage to go out in public in this suit. It gives a good kind of excitement. And the top looks so spectacular (I mean, how do they even do it? Where do they take this cleavage from?) that when the store went on sale a couple weeks later I just went ahead and bought two more bikinis with tops in the same style but different colour and just a tad less revealing bottoms.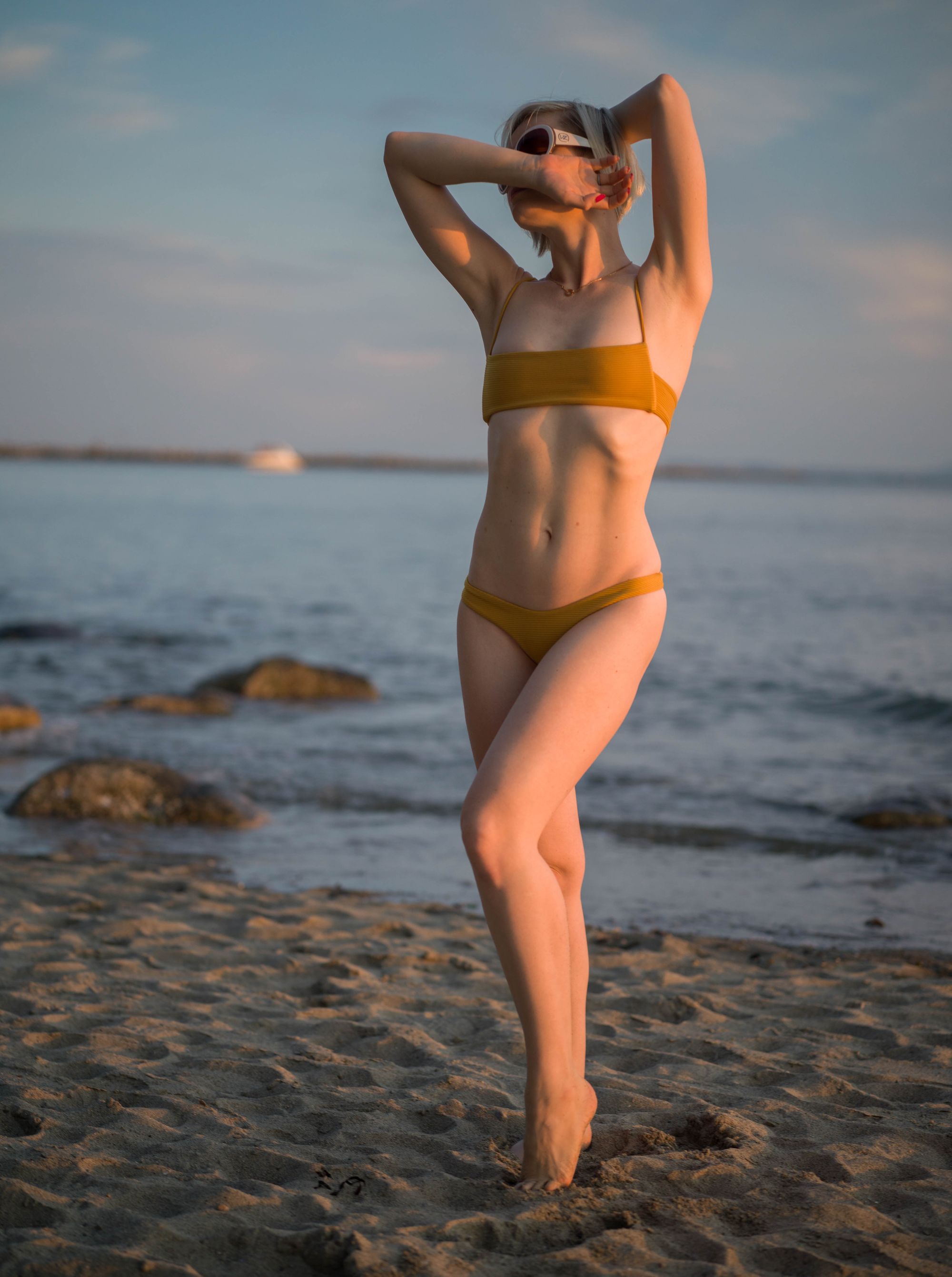 Overall impression
Not sure if I expressed it enough, but really - I have boobs in it. And it's perfect shade of red. And embarrassingly tiny. Best set of qualities when you need to remind yourself that you're a sexy woman and to hell with what other people think of how this woman should look to be considered a serious business lady.
Look, Touch, and Comfort speak for themselves.
Quality - quality of fabric, fit and seams.
Support - how quick and helpful the support team was.
Experience - the overall experience of communicating with the brand (how user-friendly the website is, how easy it was to order, how quick and seamless shipping was, if applicable - how painless the return procedures were.)
Devil in details: purchase review.
The bikini is made of unusual (in a good way) ribbed fabric with smooth lining. Two layers are sewn together neatly, no seams are visible from any side. Also no irritating labels, all standard information is printed on the lining.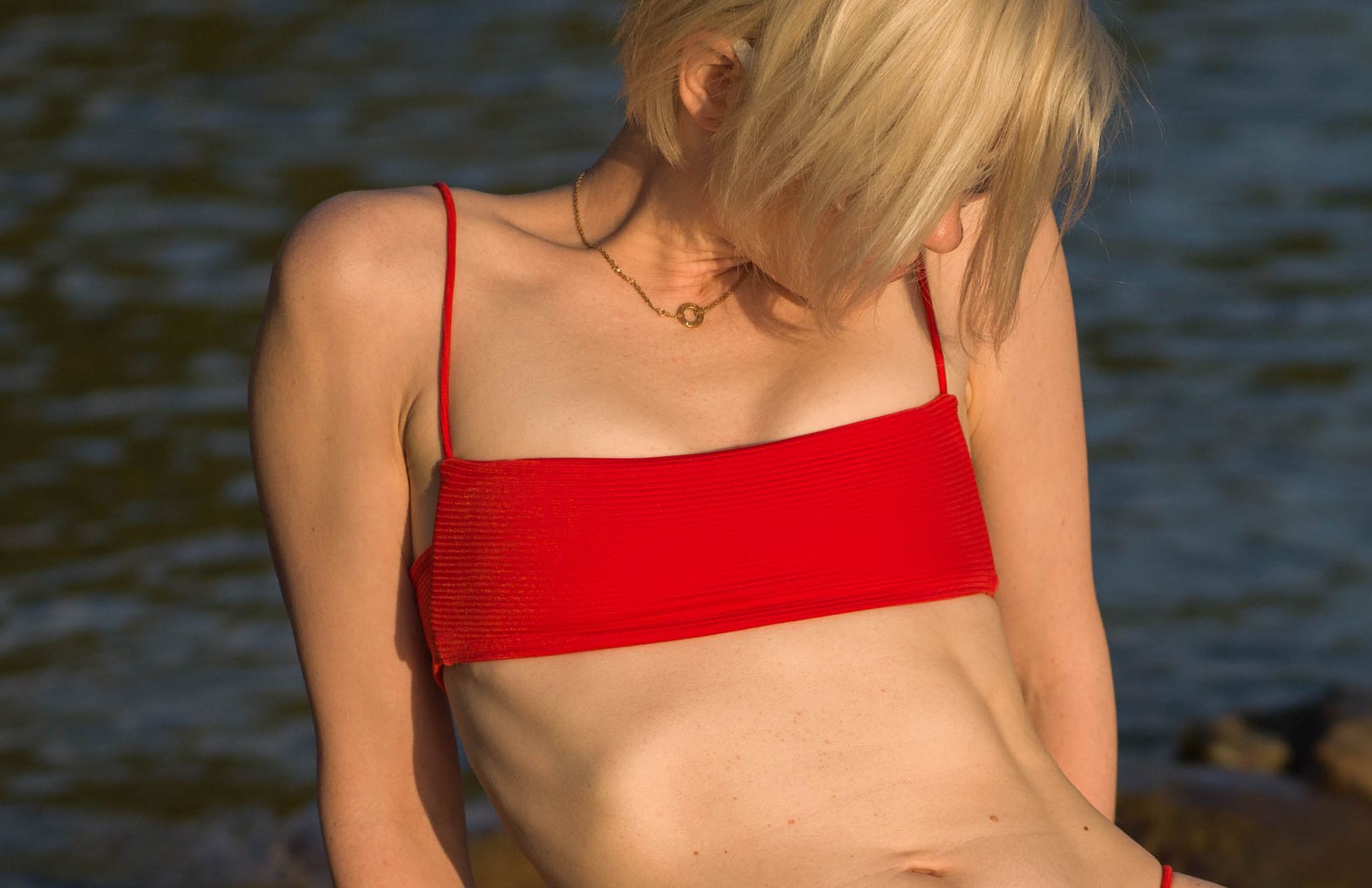 I'm not 100% happy with the Mia bottom's fit, it seams to me sitting a bit awkwardly in the front but nothing drastic, it's just me being picky. I chose Mila bottoms for my mustard and black bikinis thanks to possibility to mix and match different ribbed styles, and their fit I have no complaints about.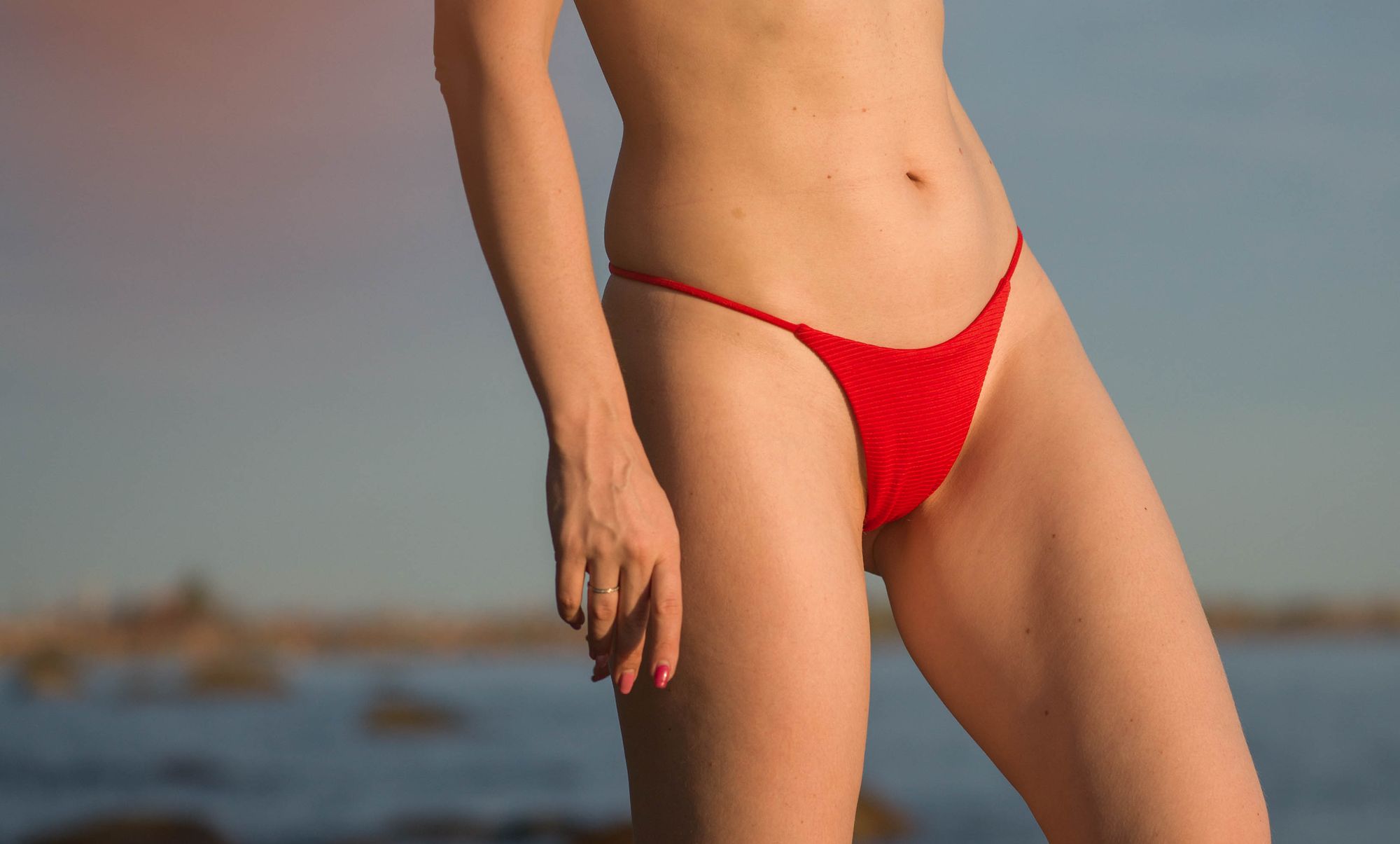 The top has side wires but I don't feel them at all while wearing, also no other hard parts are used (no fasteners or other metal or plastic accessories), edges don't cut into the body, and the swimsuit is overall very comfy.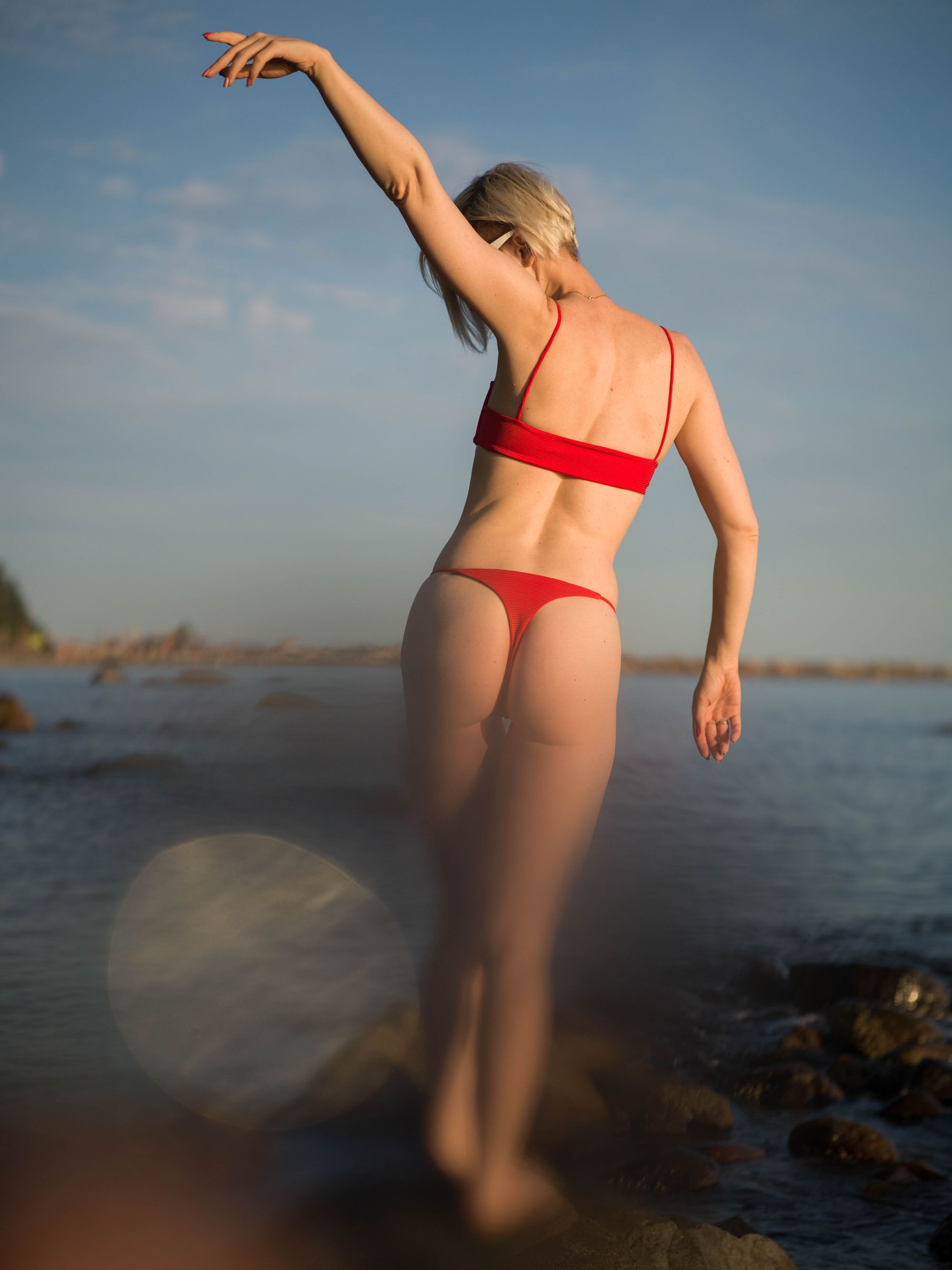 Order notes: fitting, customer support, shipping
Well, I don't have much to say about customer support and shipping here as I bought my pieces in the offline shop in Bali, except of the team being quite nice. However I have to notice that sizing may be a tricky part in case of online shopping. My top is usually either same size as bottom or a size smaller. With Wanita Swimwear though I chose M for top and S for bottom, and it's the first for me. I tried different sizes and these ones were the best fit to my surprise, and it contradicts the website sizing guide completely.  
My bust and under bust measurements of 80/73 cm are even a bit smaller than recommended for the size S. S was definitely too small for me though, actually even M sits pretty tight.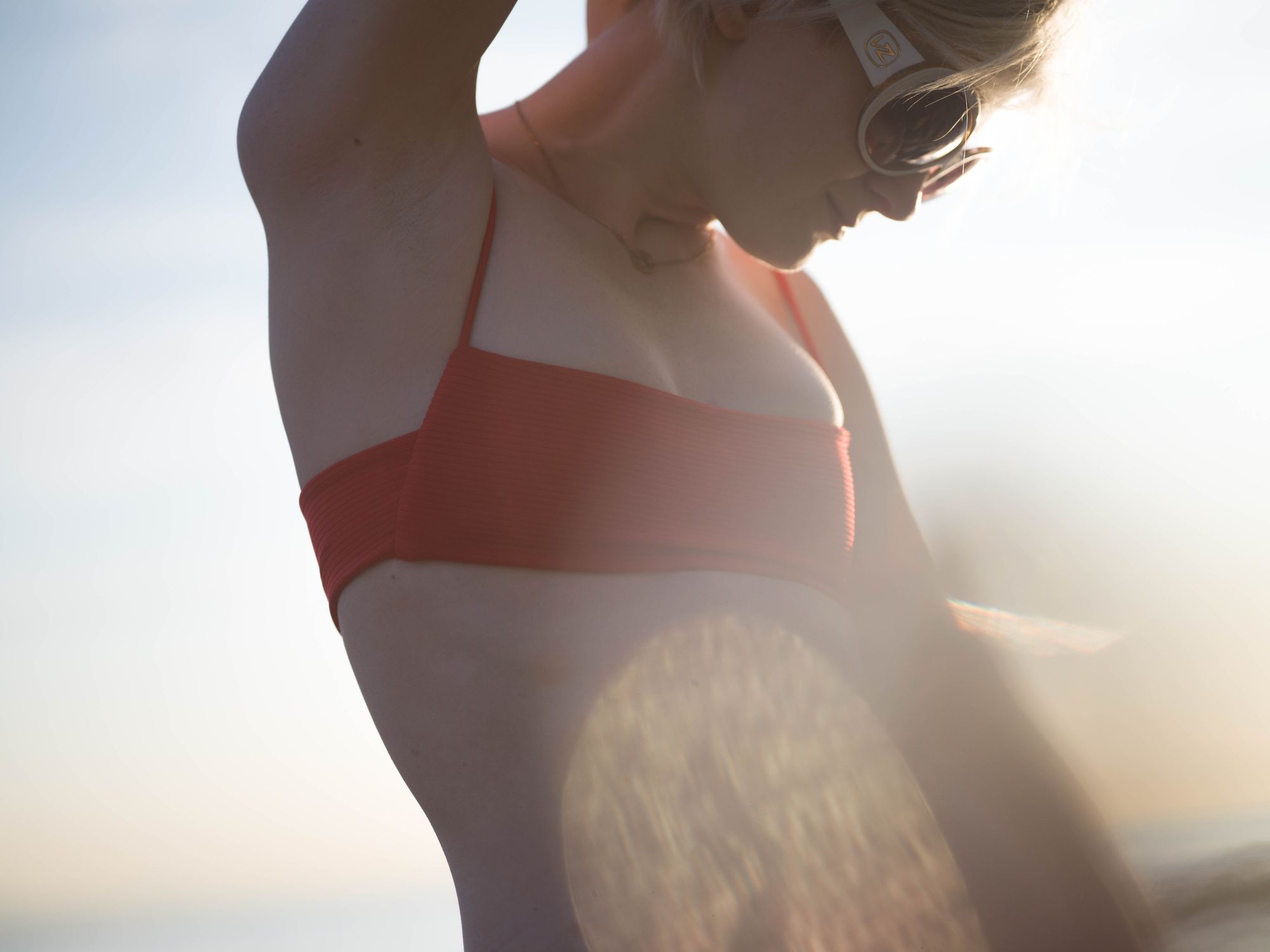 For bottoms they have two measurements of hips and lower hips with no explanation of how to get these measurements taken. My standard hip measurement (which is usually the only one for bottoms sizing) is 88 cm which translates to S if it's what they call "lower hips" or to something between M and L if it's just "hips". According to the note under the size table, "... sizes are generally on the smaller side due to the cheeky cuts so we would suggest to go up a size if you are unsure." "Cheeky cuts" usually refer to bottoms so I'd probably would go for bottoms in M if I'd shop online which would be a certain mistake, I tried it, and it was visibly too large.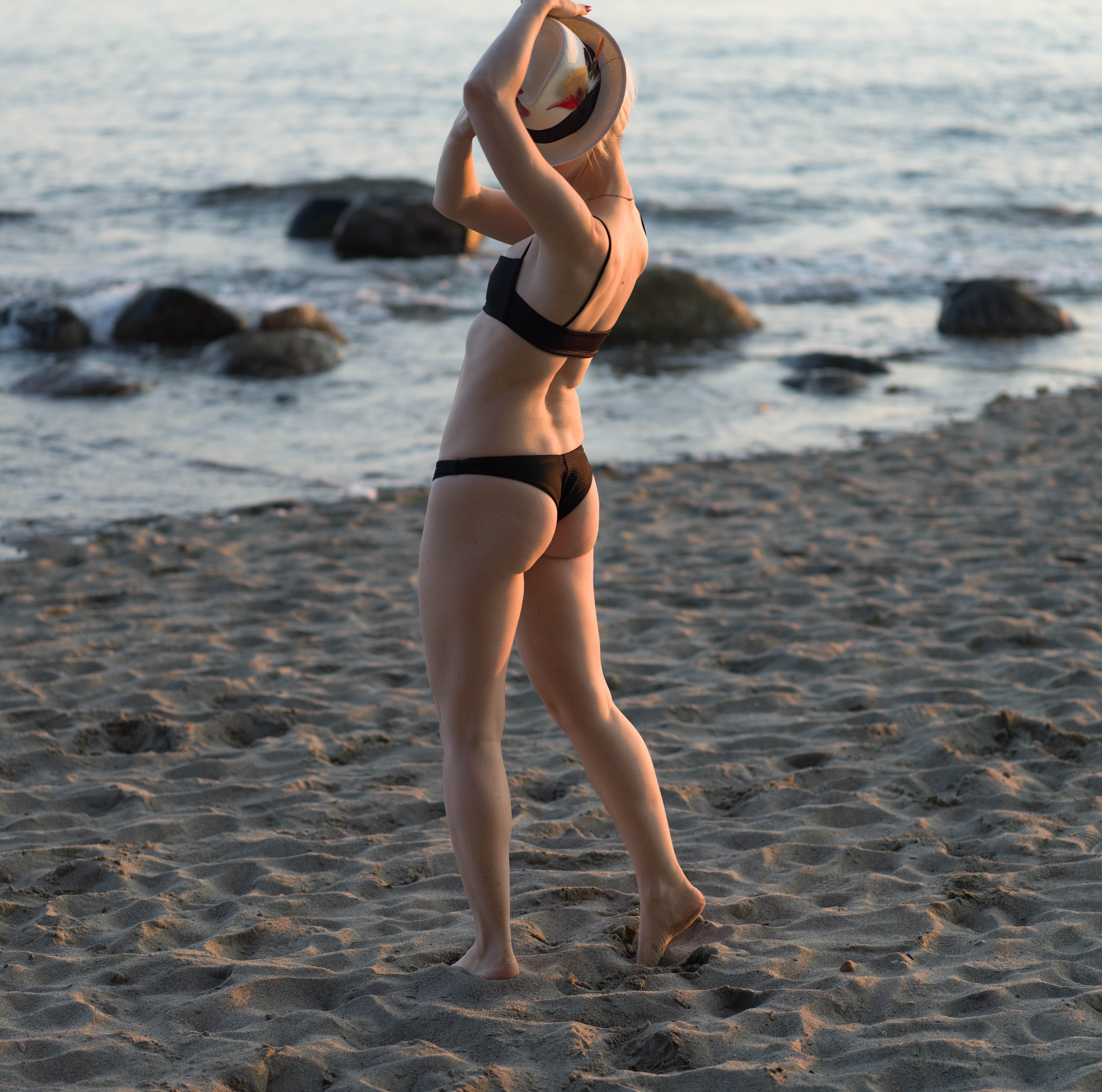 And to add some bright colours in the conclusion, I'd like to note that I I've been wearing these swimsuits in a very strong sun and salty water and I don't see colours fading or fabric stretching even though the top is designed to be put on and off by pulling over head.
Photo: Vlad Sofronov